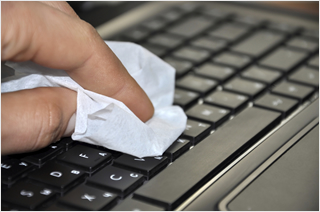 As well as offering our computer cleaning core services, we also have an option specifically for laptops. Our laptop cleaning service is designed for clients that utilise a hot-desking policy, or where staff use laptops and docking stations to have the flexibility of working from the office or home.
If it is just the laptops you require cleaning, this is the option for you. If you wish to have the docking stations and keyboards cleaned at the same time then check out our standard computer clean service.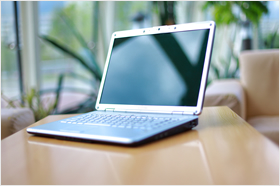 Our laptop clean consists of cleaning with an air-dust/vac to remove all of the debris under the keys, then cleaning and sanitising all the keys, touch pads and external surfaces. Any external fans are also cleaned at this point to prevent a build up of dust, as well as the screen being cleaned with the appropriate cleaning materials, specifically designed for use with laptop computers.
Again, this service carried out and costed per unit.
---
Please feel free to contact us at any time to discuss any questions or queries that you may have regarding our services, or to arrange a suitable time for us to come and visit you.