As a designer, photographer, or any other creative professional, showing off your work with a free portfolio website can help you book more jobs and earn more revenue. There are so many online portfolio builders to choose from, so we've put together this list of the best portfolio websites to help narrow down your search.
Each listing includes a brief description of the portfolio and a link to its website where you can sign up.
8 free portfolio websites for creatives
1. Behance
The Behance network is a wonderful place to host your online portfolio. It's also a social network where you can follow and connect with other creatives and employers. Clients can post jobs on the site, so having a Behance portfolio might just help you snag a gig.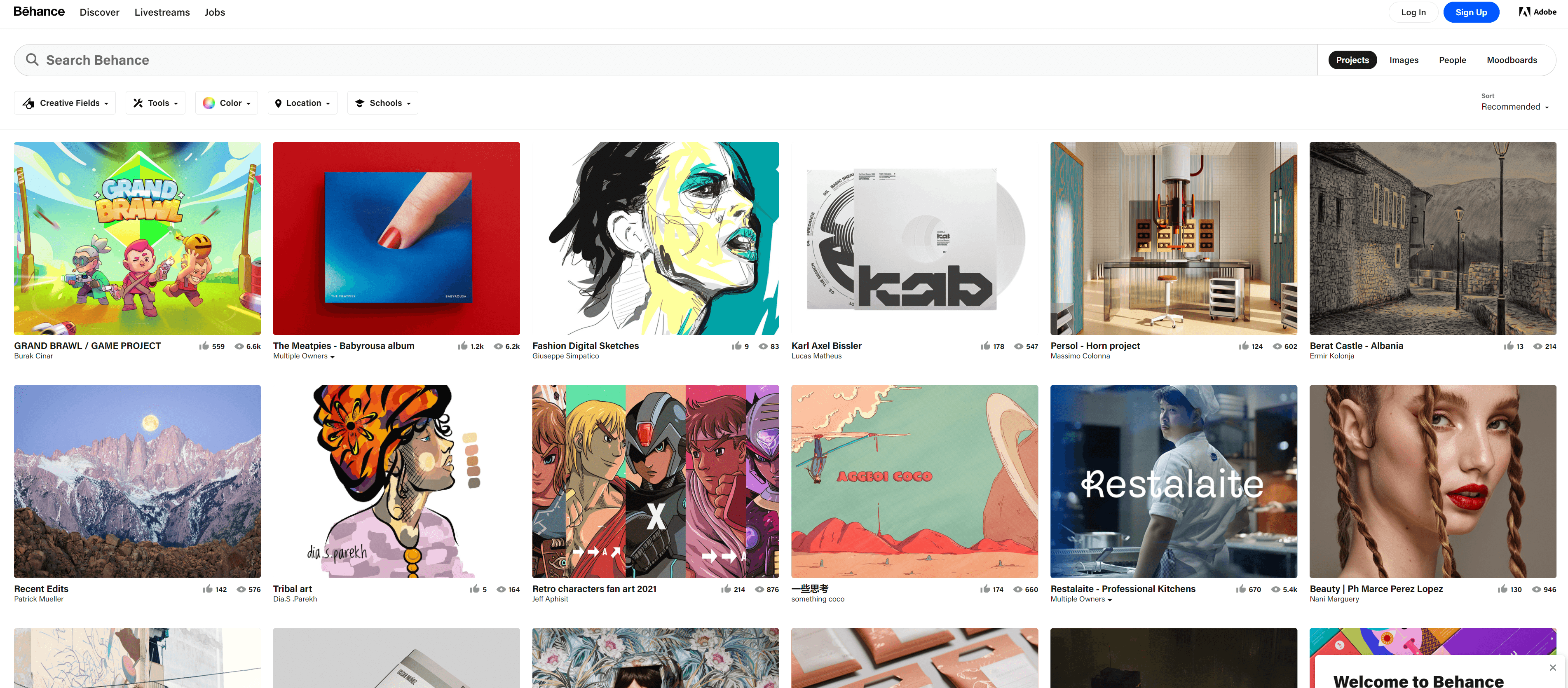 2. WordPress
WordPress is a website builder trusted by many creatives and brands around the world. You don't need to be an expert with code to build a stunning WordPress portfolio. You can choose from a variety of templates (free and paid) to get you on your way to showcasing your work. With WordPress, you can start a blog, share your creations, and get very creative with how your portfolio looks.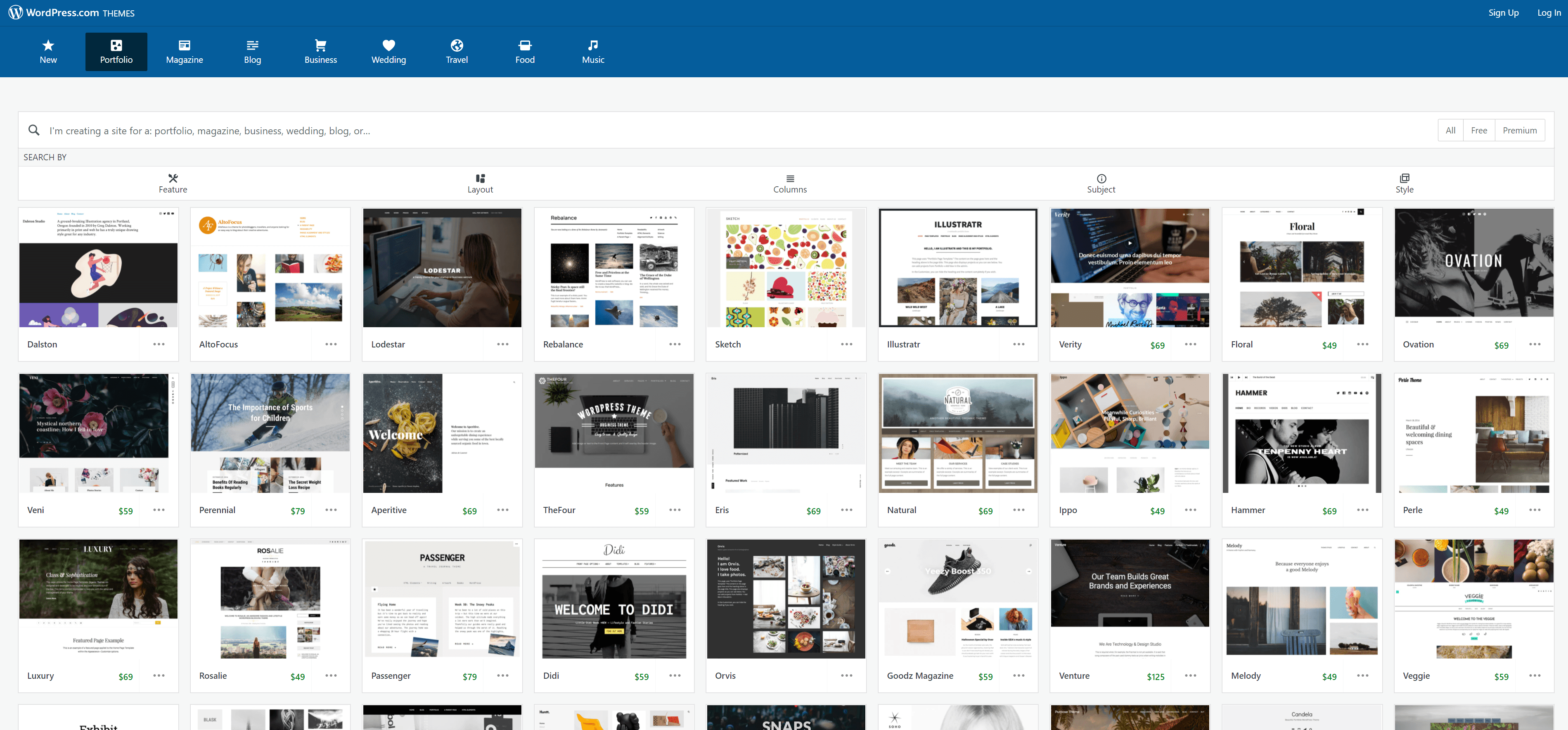 3. DeviantArt
If you haven't heard of DeviantArt before, you're missing out. For the uninitiated, DeviantArt is a huge online art and design community boasting a membership that's 61-million large. Although not explicitly a portfolio-hosting site, some creatives use their DeviantArt profile page as their online portfolio.
4. Crevado Portfolios
Crevado Portfolio is an online portfolio-hosting site with a free subscription that allows you to host 30 images. A paid subscription (starting at $6) unlocks features such as custom CSS, contact forms, and more. View the portfolio examples on their site to see Crevado in action.
5. Portfoliopen
This online portfolio-hosting site has a free version that allows you to have 10 hosted images and 10MB of space. Paid subscriptions start at $4.99 and give you more disk space, the ability to have a custom domain, no ads on your portfolio, etc.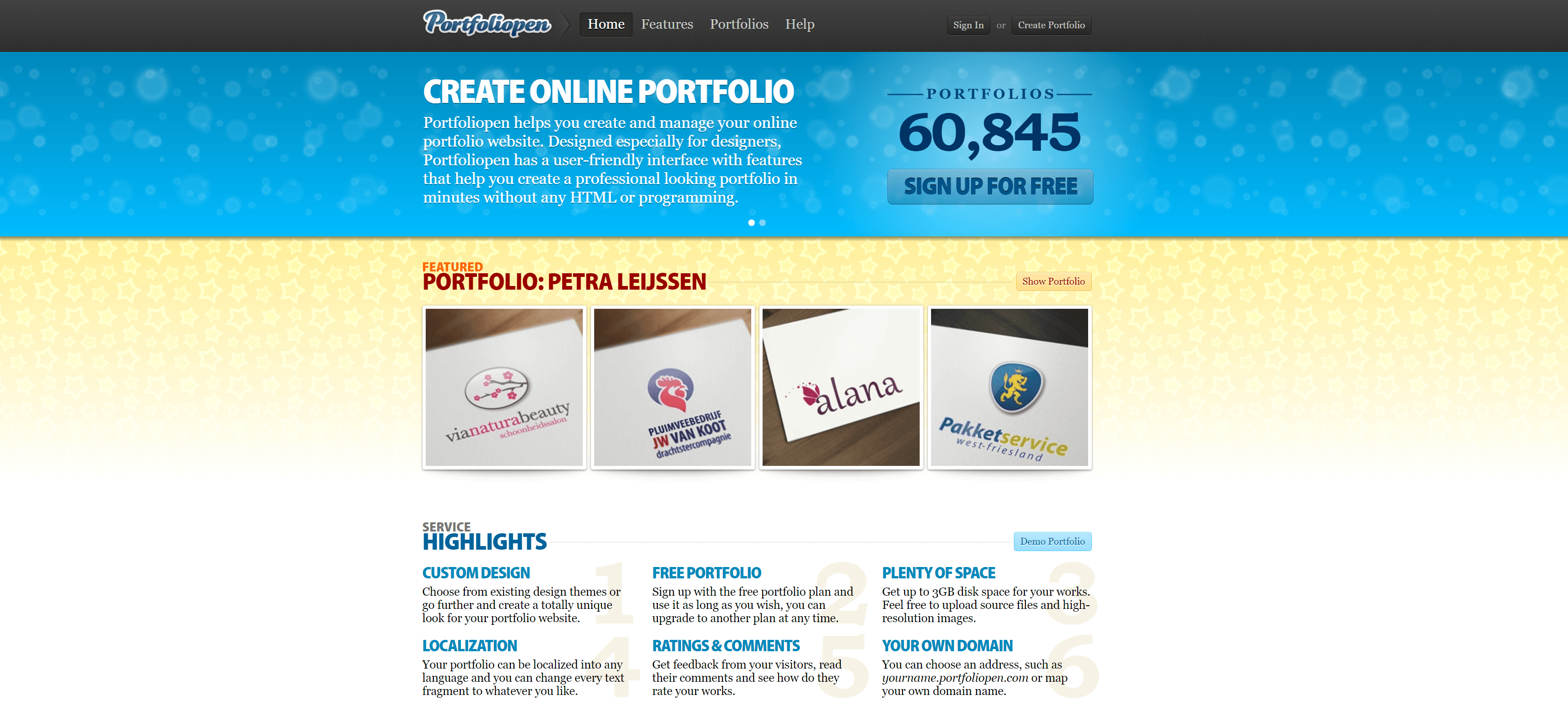 6. Coroflot Portfolios
Coroflot is a job network for creative professionals. They also give you the ability to create and host a free online portfolio on their site that can be seen by other community members (including potential employers).
7. FolioHD
FolioHD is a simple-to-use online portfolio-hosting site. The unlimited free trial to FolioHD gives you 36 uploads and basic design customization options, while the paid subscription plans that start at $6 per month give you image protection, a contact form (for potential clients) and more.
8. Flickr
Though Flickr is first and foremost a very popular online photo-sharing site, some creatives, especially photographers and videographers, could potentially use their Flickr profile page as an online portfolio. You could group your work into albums or galleries, with headings such as "Web Design", "Mobile App Design" and so on, which gives the added benefit of exposing your work to people searching and exploring Flickr.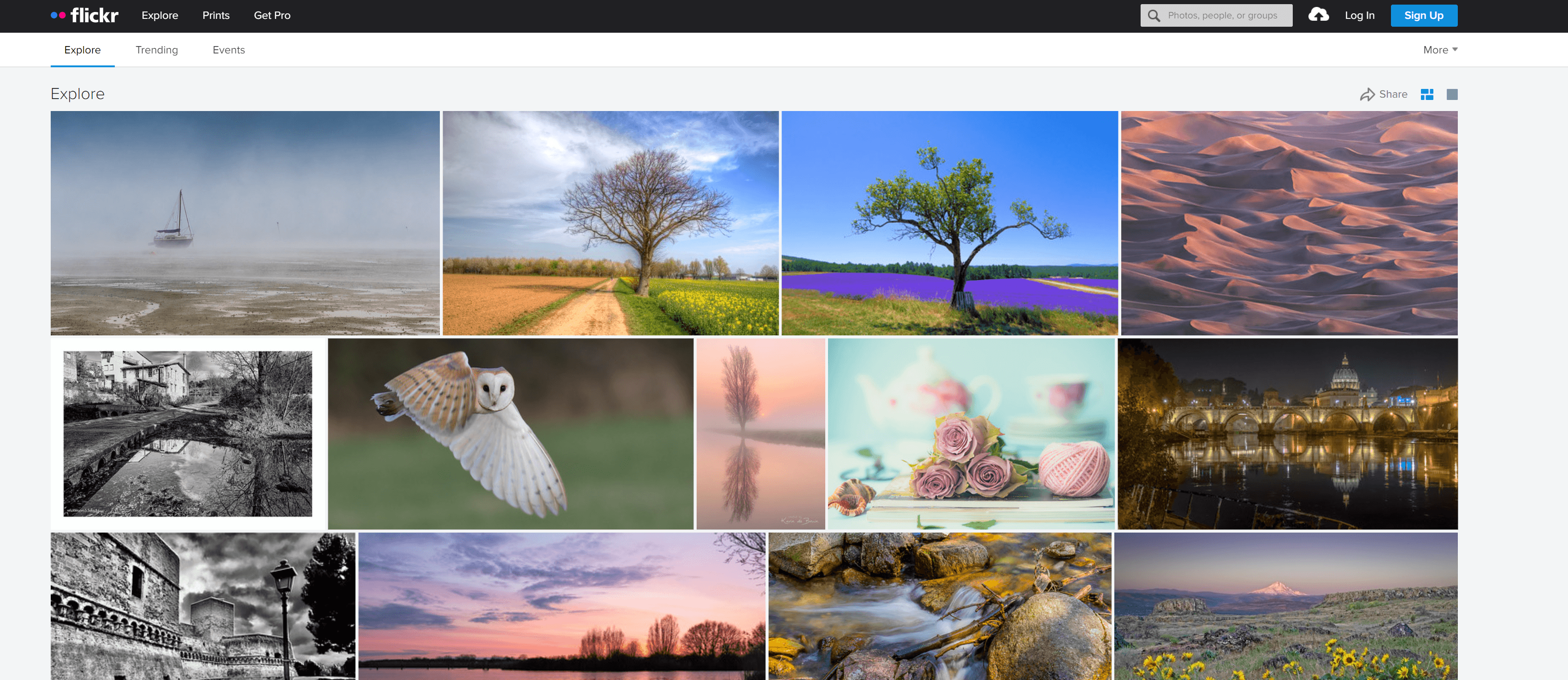 3 additional paid portfolio sites for designers
1. Carbonmade
With over 2,000,000 hosted portfolios and millions of pieces of work posted on the site, Carbonmade is a top choice for displaying your work. Besides being affordable, with plans starting at $8 per month, Carbonmade has a user-friendly interface and doesn't require any coding knowledge. Check out their featured portfolios to see Carbonmade in action.

2. PortfolioBox
PortfolioBox allows you to create and host online portfolios on their site. They have several design templates, and you can even mix and match components from several design templates in your portfolio design.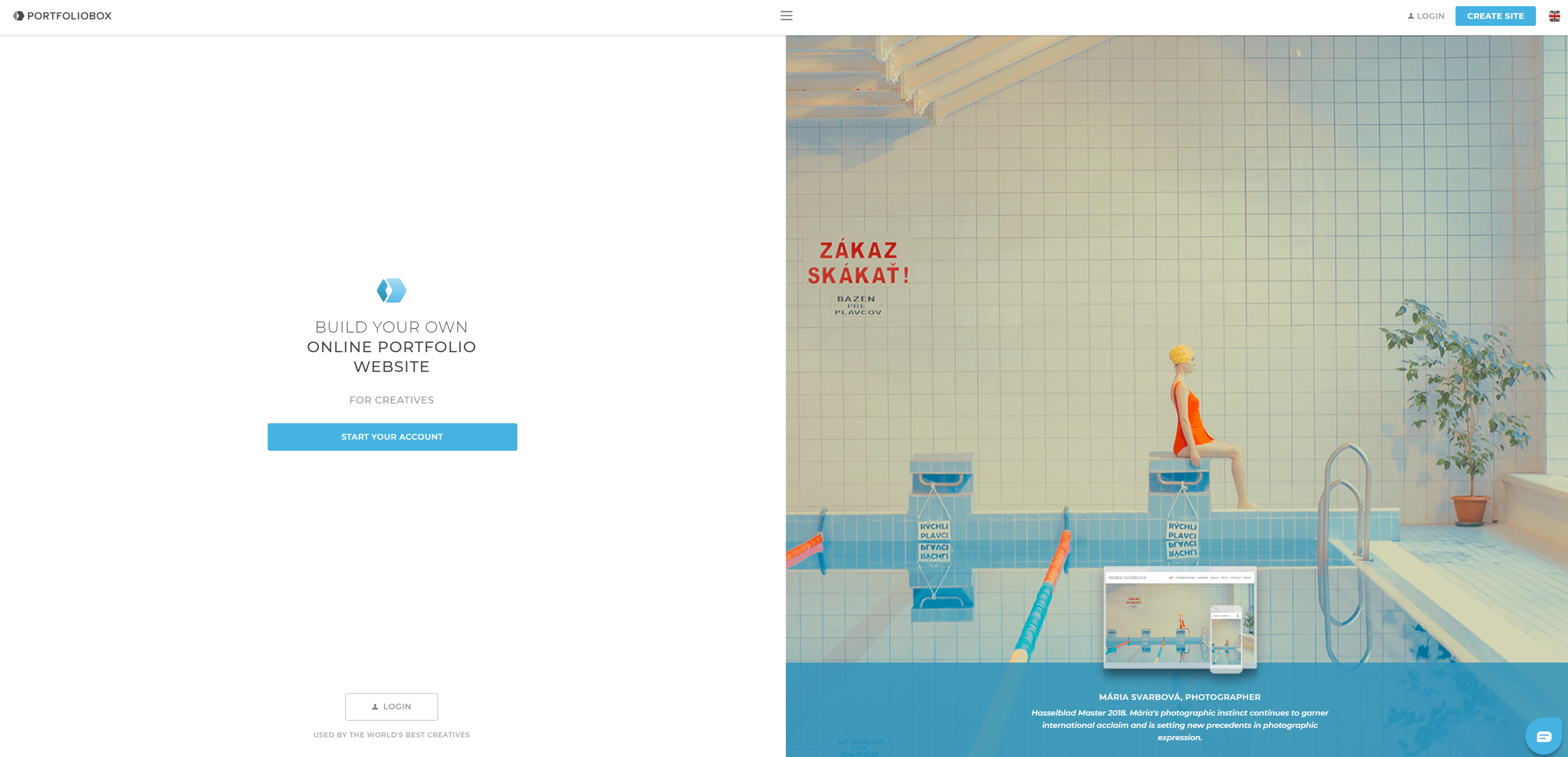 3. Krop
With Krop, you can make an online portfolio that gets included in, what the company calls, their Creative Database–a search tool for employers that allows them to find talent from the site's resumes and portfolios. Krop gives you unlimited image uploads, the ability to select other design themes, use a custom domain name, and more.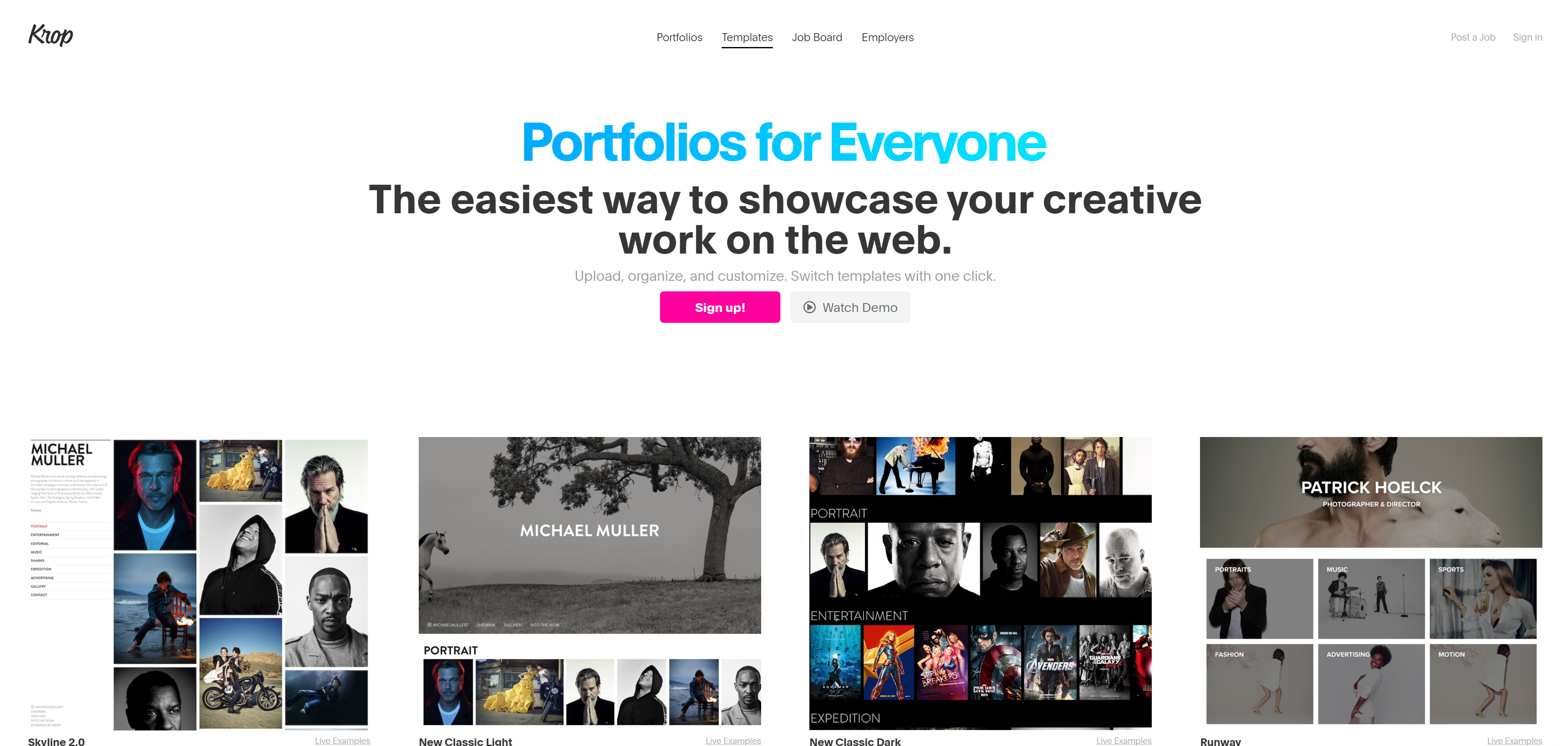 If you're a designer looking to join a team of digital marketing professionals and show off your portfolio, take a look at the open positions on our careers page.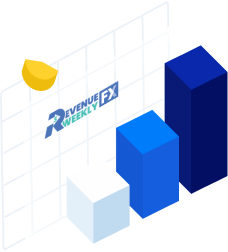 For even more digital marketing advice, sign up for the email that more than 150,000 other marketers trust: Revenue Weekly.
Sign up today!
The post 8 Free Portfolio Websites (and 3 Paid Platforms) for Creatives appeared first on Tested Technologies Blog.