When creating your website, one of your most important tasks is making sure your site is secure. Proper site security protects you and your site visitors, builds trust with users, and boosts your search engine optimization (SEO).
Securing your site doesn't have to be expensive, though. In fact, you can get a Secure Sockets Layer (SSL) certificate — one of the most important elements of site security — for free.
In this guide, we'll review the best free SSL certificate providers and tell you how to get your SSL certificate for free.
Want more tips like this? Sign up for our email newsletters to get digital marketing advice right to your inbox.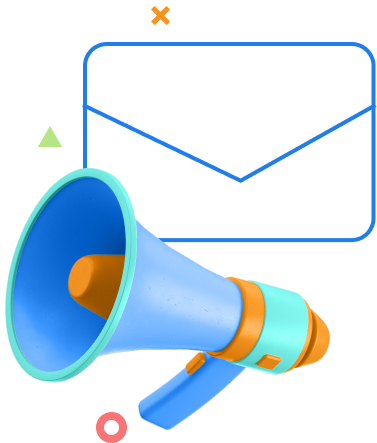 For even more digital marketing advice, sign up for the email that more than 190,000 other marketers trust: Revenue Weekly.
Sign up Today!
What is an SSL certificate?
An SSL certificate, also called a Transport Layer Security (TLS) certificate, is a digital certification that tells users your website is secure and safe to use. An SSL certificate verifies the identity of your website and indicates that information sent to your site is encrypted using SSL technology, which prevents it from being stolen.
A padlock icon next to a URL in your address bar indicates the site uses SSL. If you click on the padlock icon, you can see more information about the website's security.
Why do you need an SSL certificate?
Getting an SSL certificate is a crucial part of creating and managing a website.
SSL keeps your site secure by:
Encrypting user data so it isn't stolen, which is especially important if users need to enter or view sensitive information on your site
Verifying the identity of your website, making it much harder for cybercriminals to make a fake version of your site to trick users
SSL certificates also convey to visitors that they can trust your website. If you don't have SSL, browsers may mark your site as "not secure," which may scare away users.
Site security also factors into search engine rankings, so SSL may improve your SEO.
How to get an SSL certificate
To get an SSL certificate, you'll need to request one from a certificate authority (CA) — an organization that creates and provides SSL certificates.
You may also be able to get an SSL certificate through your web host, which may request and install the SSL certificate for you. Even if your web host doesn't provide SSL certificates, they can likely help you install them.
If hosting your website on your own servers, you can install your SSL certificate yourself.
You can get both paid and free SSL certificates, depending on the features, support, and level of validation you need.
Your online presence is a first impression to many, so its crucial to keep it in top condition. Improve your online presence with our
FREE

guide!

SHOW ME THE GUIDE
Who should use free SSL certificates?
Before you learn about the best free SSL certificates, you might want to know if using a free SSL certificate is right for your site.
Every site should have an SSL certificate, but different types of sites need different levels of validation:
Domain validation (DV): Free SSL certificates often provide the lowest level of validation, called domain validation (DV). This level of validation is sufficient for informational websites that don't require users to provide much or any personal information.
Organization validation: If you're running a commercial website, especially an ecommerce site, it's recommended that you get a higher level of validation — organization validation (OV).
Extended validation: High-profile websites and those that handle especially sensitive information, such as financial and medical websites, typically use the highest level of validation — extended validation (EV) SSL certificates.
Before you get a free SSL certificate, check to see which level of validation it offers and compare that to your website's needs.
The best free SSL certificate providers
So, who are the best free SSL certificate providers? We'll review the best SSL certificates you can get for free to help you choose the right one for your site.
Let's Encrypt
Let's Encrypt is the preeminent name in free SSL. According to this CA's site, it provides 260 million websites with SSL certificates.
Let's Encrypt is a non-profit CA run by the Internet Security Research Group. It's a well-known, trusted CA, and many web hosting providers obtain SSLs for their customers through Let's Encrypt.
One of the biggest advantages of using Let's Encrypt is that it offers Wildcard and Subject Alternative Name (SAN) certificates, which let you use one certificate to secure multiple domains or subdomains. Most free SSL providers don't offer these types of certificates.
With Let's Encrypt, you can get 50 certificates per registered domain per week and 100 subdomain names per certificate. Renewals don't count against your limit. These limits are high enough that the vast majority of users won't ever exceed them.
Certificates from Let's Encrypt are valid for 90 days, so you'll need to renew them at least this often, which you can do automatically. Let's Encrypt recommends renewing your certificates every 60 days.
Advantages:
Well-known, trusted name
Entirely free
Virtually unlimited certificates
Offers Wildcard and SAN certificates
Automatic certificate obtainment, configuration, and renewal
Disadvantages:
Requires more frequent certificate renewals
Buypass
Buypass is a relatively new CA, but it has a good reputation. It offers various paid SSL certificates, as well as a free option called the Buypass Go SSL.
This SSL offers strong security and is completely free. One advantage of Buypass over Let's Encrypt is that its certificates are valid for 180 days, so you don't have to renew as often.
The limit on the number of certificates is lower than with Let's Encrypt but still high enough for most users.
With Buypass, you can secure multiple domains and subdomains, but you can't secure unlimited domains like with a Wildcard SSL.
Advantages:
Certificates good for 180 days
Large number of certificates allowed
Disadvantages:
No Wildcard or SAN certificates
Lower certificate limit than Let's Encrypt
Free SSL protection from Cloudflare
Cloudflare is a bit different than the other options in this list. While Cloudflare isn't a CA, it does provide SSL protection for free.
Cloudflare is a content delivery network, which can help improve your website's speed and security.
Cloudflare's free plan comes with SSL protection, but instead of getting a dedicated SSL certificate, your site shares an SSL certificate with multiple sites.
When you use Cloudflare, all of your site's traffic is routed through Cloudflare's servers. Cloudflare handles the SSL certificates on their end, stopping security threats before they can impact your site visitors.
One downside is that with the free version of Cloudflare, while the traffic between Cloudflare and your site visitors is encrypted, the traffic between your servers and Cloudflare is not.
With Cloudflare's paid options, you can encrypt information flowing both ways and get your own dedicated SSL certificate.
If you're using the free version of Cloudflare, you may want to also get your own SSL certificate through another CA.
The main advantages of using Cloudflare's free offering are that it's extremely easy to set up, and you don't need to worry about renewing your certificates. You also get the other benefits that come with Cloudflare, including improved site speed and other aspects of site security.
Advantages:
Easy to set up
Offers other site performance and security benefits
Can upgrade to a paid version if needed
Disadvantages:
Incomplete encryption with free version alone
Hosting providers that offer free SSL certificates
Many of the top web hosting providers offer free SSL certificates to their customers. If you have this option, it's likely the easiest way to get a free SSL certificate, as your hosting provider can take care of most of the setup for you.
Here are some of the top web hosting providers that provide a free SSL certificate on all (or almost all) of their plans. All of these providers offer SSL certificates through Let's Encrypt.
Bluehost
HostGator
InMotion Hosting
DreamHost
A2 Hosting
Website builders that provide free SSL certificates
Several website builders offer a free SSL certificate when you use their platform to create a website. Wix and Shopify, for example, both provide a free SSL certificate for all their users through Let's Encrypt.
Getting your SSL certificate through your website builder is another easy, convenient way to get your certificate.
Team of Experts
Crafting Dazzling Designs
Collaboration is in our DNA at Tested Technologies and your web design project benefits from dozens of subject matter experts working together on your site.
Project Manager
Q/A
SEO
Content Research
Designer
Developer
Site Speed
Copywriter
Editor
Free trials of SSL certificates
You may also see some of the names below on other lists or in advertisements for free SSL certificates around the web. While sometimes listed as free SSL certificate providers, these CAs offer free trials, so the certificate is only free for a limited time.
However, a free trial may be a good option if you're considering upgrading to a paid SSL certificate eventually.
ZeroSSL/SSL for Free offers three free 90-day certificates
Comodo offers a free certificate for 90 days
GeoTrust offers a free certificate for 90 days
GoGetSSL offers a free certificate for 90 days
Instant SSL offers a free certificate for 90 days
com offers a free certificate for 90 days
What is the best free SSL certificate?
The best free SSL certificate for you depends on your company's and website's needs.
For many, Let's Encrypt is the best choice, especially if your hosting provider or website builder provides it for free.
For others, Buypass may be the right choice, especially if a longer renewal timeframe is important to you.
If you want to quickly improve your security, consider using Cloudflare in addition to one of the free SSL certificate options.
Before choosing any SSL certificate, be sure to carefully research:
The type of validation provided and the type you need
The provider's reputation
The ease of implementation
Support options
Any guarantees offered
Compatibility with web browsers and your web hosting
Want to learn more?
Interested in learning more about website management, web design, or other digital marketing topics? Subscribe to our email newsletters to get insights from our team of experts delivered right to your inbox.
If you'd like to speak with a member of our team about how our website management services and other digital marketing services can help you grow your business, contact us online or at 0802-583-7481 today.
The post Best Free SSL Certificate Providers (+ How to Get Started) appeared first on Tested Technologies Blog.