Did you know that 62% of the top 100 fastest-growing companies use WordPress for their websites?
 WordPress is a trusted website builder for businesses that want a custom website optimized for conversions. If you aren't familiar with this open-source website builder, though, you may find it challenging to figure out how to get started with building your website.
So, if you want to know how to create a WordPress website, keep reading our guide that includes these nine steps for building your website:
Choose a domain name
Register your domain name and choose a web hosting provider
Install WordPress
Choose a theme
Add pages to your website
Customize your pages
Add plugins
Check website load times
Test and improve your website
P.S. Want to get tips and tricks for marketing your website? Subscribe to Revenue Weekly for your dose of marketing advice from the experts!
We don't just want to tell you about the beautiful work we do
We Want to Show You!
We've built over a thousand
Websites in industries like yours
View Our Past Work
1. Choose a domain name
If you want to know how to build a WordPress website, start by choosing a domain name. Your domain name is part of your brand's identity and it's your website's address that people can type in to visit your site. You want to ensure you select the right domain, as people will use that to find your business.
You'll want to brainstorm a list of ideas for your website and ensure that your website domain indicates who you are.
For example, if you sell soap products, you may want to include the word "soap" somewhere in your domain.
When you generate your domain name, you want to ensure it is:
Fitting with your brand's identity
Simple and easy for your audience to remember
Unique to your brand
Shorter and memorable
Easy to spell, pronounce, and type
Avoid hyphens
Use a single domain
Avoid numbers
Once you come up with a domain name, you can use a website like Name.com or GoDaddy to see if the domain is available.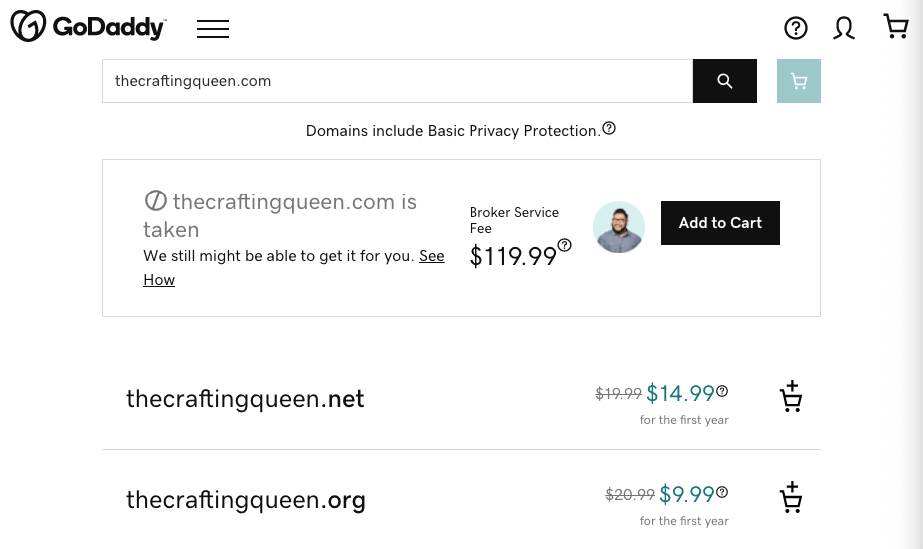 2. Register your domain name and choose a web hosting provider
Once you've decided on your domain name, the next step is two parts: Register your domain and select your hosting provider.
These two parts fall under one step because you can use a website host that does both for you, making it easier to build a WordPress website. Bluehost, for example, provides you with domain name registration and website hosting.
If you don't use an all-in-one provider, you'll need to find a website for registering your domain and website to host your website and then link them together. For example, you could use Google to register your domain and then WP Engine to host your website.
You can take either path for your website. If you want to get more options, looking for each component separately may be best. On the other hand, if you want to simplify the process, consider using an all-in-one host.
3. Install WordPress
The next step in how to create a WordPress website is to install WordPress. Once you have a website host and a domain, you must integrate WordPress into your website.
How you do this will depend upon the host you use. With hosts like Kinsta and WP Engine, they will install WordPress for you. Other website hosts may require you to install the WordPress app or something similar.
You can easily Google your website host and find out the procedure for installing WordPress.
4. Choose a theme
The next part of creating a WordPress website involves choosing your theme. When you're building a WordPress website, you want it to reflect your brand and provide your audience with a unique experience. So, you need to choose a theme that best fits your business.
WordPress provides over 8000 themes that you can look at for your website. These themes span across multiple categories, from ecommerce to food and drink.
When trying to choose a WordPress theme, look for ones that offer the features you need to build your website. Whether you need a custom header or an editor style theme, you want to ensure your theme offers those features.
You can check the "Tags" section to see some features of your theme.
Above all else, make sure you choose a theme that's responsive. Responsive themes allow your website to adapt to all devices, ensuring everyone has a positive experience on your site no matter what device they use.
5. Add pages to your website
Once you select your theme, the next step of how to build a WordPress website is to add pages to your site. Your website serves as a hub of information for your audience, so you want to ensure you include all the information they need about your business.
At a minimum, you should have:
Your homepage
Your About Us page
Your product/service pages
Your Contact Us page
When you add pages to your site, you'll want to ensure you build an intuitive navigation with it. Your navigation is what users use to move throughout your website. As you add more pages, you'll want to think about where to place them in your navigation, so it's organized and easy to use.
6. Customize your pages
Once you have your page structure built out, the next step when you build a WordPress website is to customize your pages. Generally, you want to have a built-in structure for different page types, so you create a consistent look and feel.
For example, all your product pages should generally follow the same format.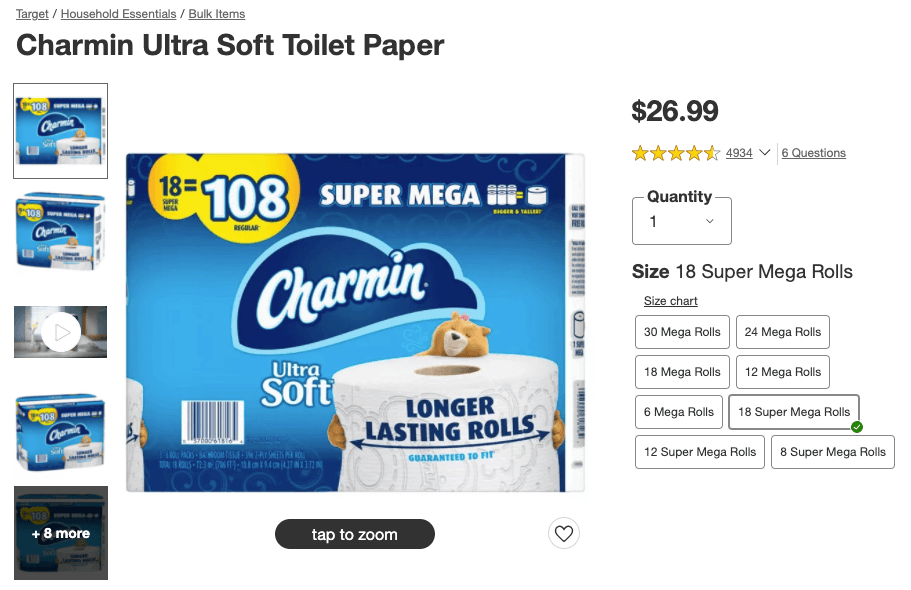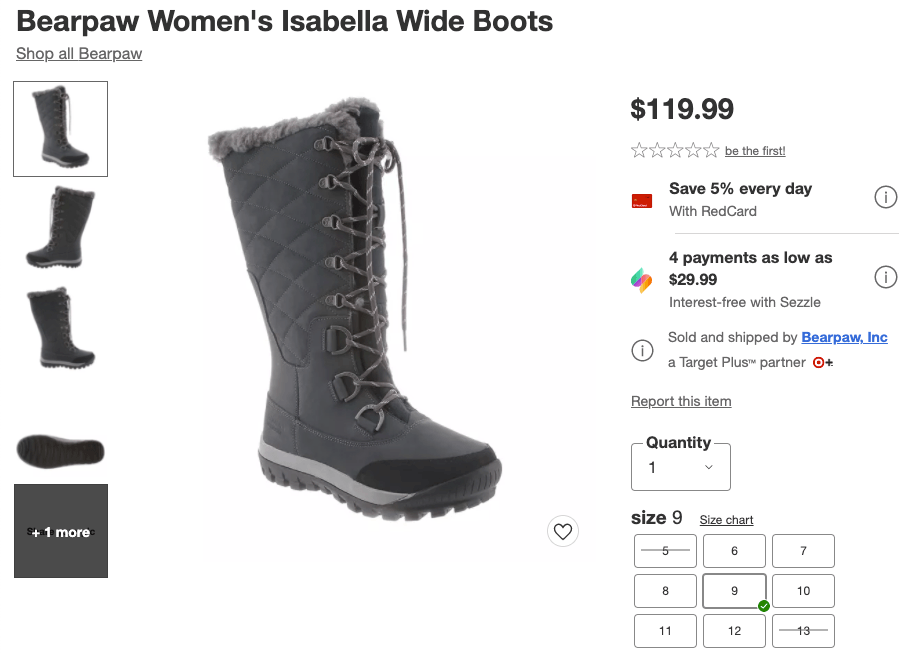 If similar pages don't have a consistent look and feel, your site will look chaotic and disorganized.
To ensure your pages look consistent, you'll want to create a style guide that outlines how the pages should look. Your style guide will help you determine the:
Color scheme
Font color
Font style
Image style
Element placements
Page formatting
This guide will ensure that you're still building a cohesive look across your site when you customize your pages.
7. Add plugins
If you want to know how to create a WordPress website effectively, try adding plugins to your website. Plugins enable you to add functionality to your website that delivers a better user experience for your audience.
WordPress offers 58,000+ plugins that you can use on your site to help enhance it. You can use plugins to:
Make your site search engine optimization (SEO) friendly
Add contact forms
Make your website secure
Integrate email capabilities
Add two-factor authentication
And much more!
You can add multiple plugins to your site, but make sure they can integrate with one another! Some plugins may not function together, which can cause more problems on your website.
Need help finding the right plugins? Check out this article on the best WordPress plugins for small-to-midsized businesses (SMB)!
8. Check website load time
Once you've added content to your website and integrated your plugins, the next thing you want to do is check website load time. When you build a WordPress website, you add numerous elements that can slow down your site and hurt performance.
To see how fast your site currently loads, use a tool like Google PageSpeed Insights. This tool helps you see how your site loads on desktop and mobile. It then provides you with suggestions for improving your site load time.
You can improve site load time by:
Removing plugins you don't need
Optimizing image file sizes
Enabling browser caching
Using a content distribution network (CDN)
9. Test and improve your website
When you're done creating a WordPress website and launch it for the web, your job isn't done there. You must monitor your website's performance to see where you can improve pages to deliver a better experience.
You want to test your pages to see if there are opportunities to improve and drive better results.
To help you test your pages, you can conduct A/B testing and try one element at a time to see how the changes impact your site's performance. Testing one element at a time can help you know what impacts your page's performance, so you can gradually improve your site.
Need help building a WordPress website?
As an open-source builder, creating a WordPress website can be a challenge if you aren't familiar with web development. That's where the team at Tested Technologies can give you a hand. We have an award-winning team that has over two decades of experience in web design.
With our WordPress development services, we can help you build your dream website and have it drive results, too. In fact, in the past five years alone, we've driven over $2.4 billion in sales and over 6.3 million leads for our clients. You can feel confident we'll build a website that helps you grow.
If you're ready to build your dream website, contact us online or call us today at 0802-583-7481 to speak with a strategist!
The post How to Build a WordPress Website: 9 Steps to Build Your Site appeared first on Tested Technologies Blog.