Editor's note: Juan Pablo (JP) Sarmiento is the founder of the ShockFamily (IconShock, DesignShock, and more). He's also one of the biggest aficionados of design resources I know, curating them in his spare time. In this post, he highlights some fresh UI kits he's come across recently as well as two free UI kits by DesignShock.
There are inevitable tasks that designers have to face daily, like the constant need to generate new ideas for user interface designs. If there are resources out there that can help, things can become less complicated.
This roundup contains a hand-picked selection of UI kits with different styles and file formats for mobile and web interfaces. All of them are free, fresh, and ready to be downloaded!
1. iOS 9 GUI (iPhone)
These are Photoshop and Sketch templates for the latest version of the iPhone. This kit is by Facebook. It has UI components such as buttons, menus, and whatnot.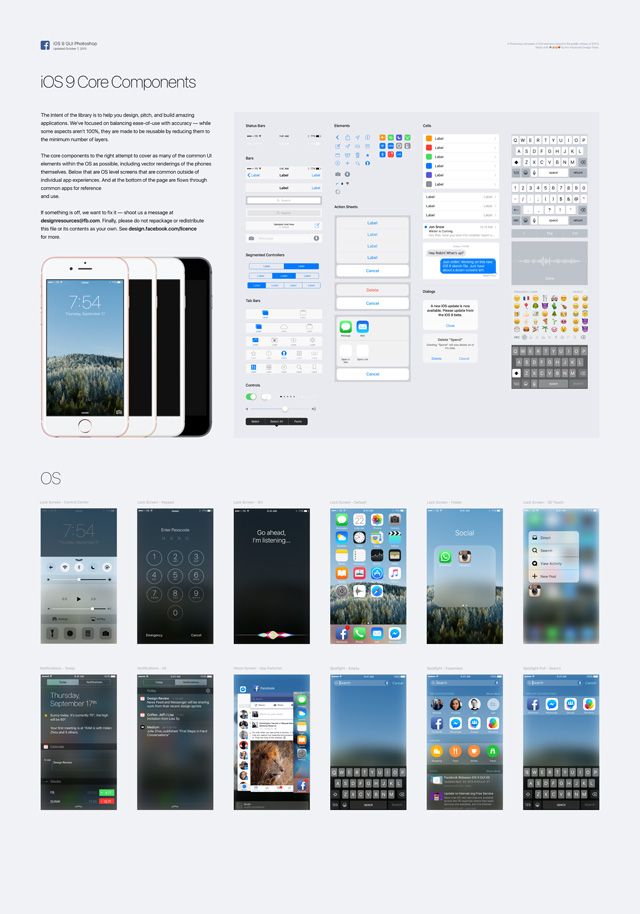 2. Apple Watch GUI for Sketch
This is a useful freebie for any designer interested in working on the new Apple Watch user interface.
3. Trend UI Kit
This free kit is a compact, but very useful, collection of UI elements.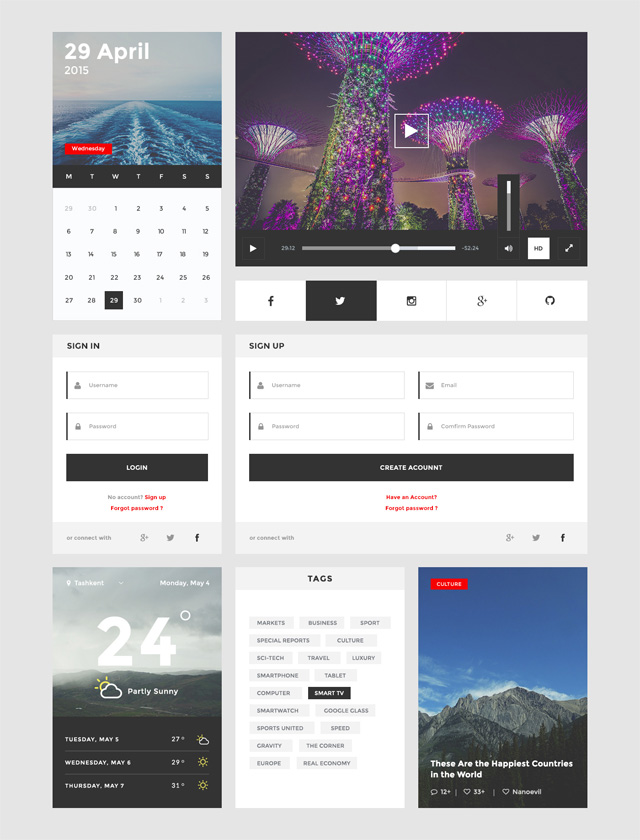 4. Groom UI Pack
Groom UI has a simple and clean style. The UI components are fullly editable with Photoshop.
5. Pages UI Web Kit
This is an excellent set of UI components for website layouts. This kit comes in Sketch format.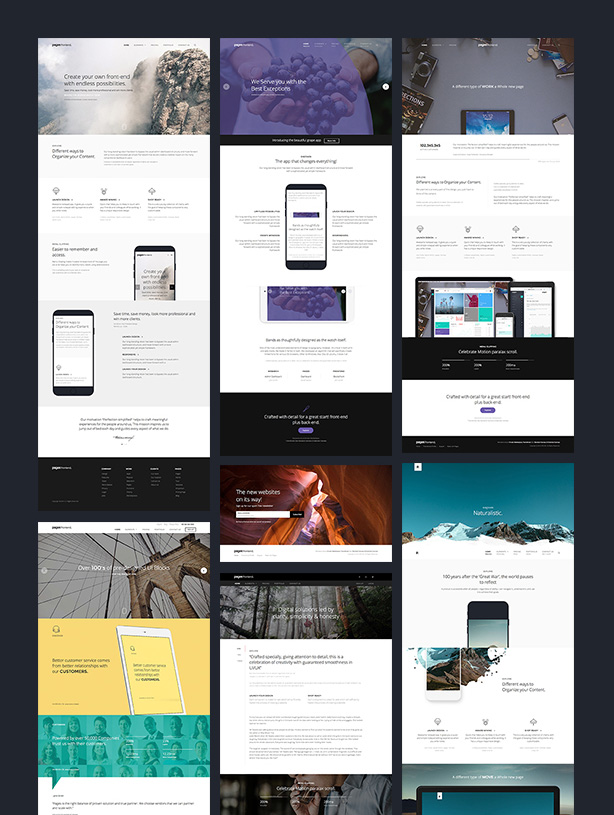 6. LIQUID: Free GUI Kit
A clean and versatile design kit that has responsiveness in mind. The kit supports many types of web content in different screen sizes.
7. Fashion UI Kit
This UI kit is perfect for e-commerce sites. It has a simple and clean interface. It's available in Sketch format.
8. PerfectKit
This is a mobile and desktop UI kit that has a fresh, modern look. PerfectKit comes as a bundle of 20 PSD files.
9. Land.io UI Kit
This is a complete landing page UI kit with a great assortment of elements: video player, pricing table, social card, and more. It's available in Sketch format.
10. Unique Design UI Kit
This is a free UI kit that is excellent for web apps. The design will look great on mobile and desktop screens.
11. Free Dashboard UI
Dashboard UI is a kit for designers who want to create a clean admin interface. This UI kit can be edited with Photoshop.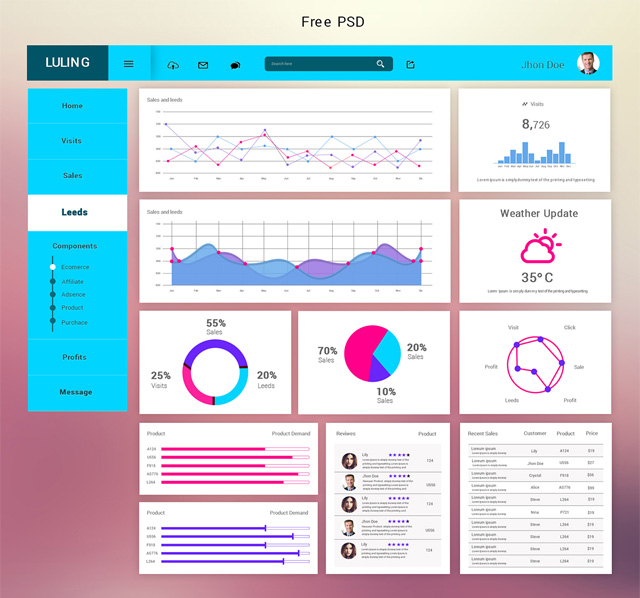 12. UI Kit for Travel Apps
This free UI kit is designed for mobile apps. It has over 50 screens that your next app can use.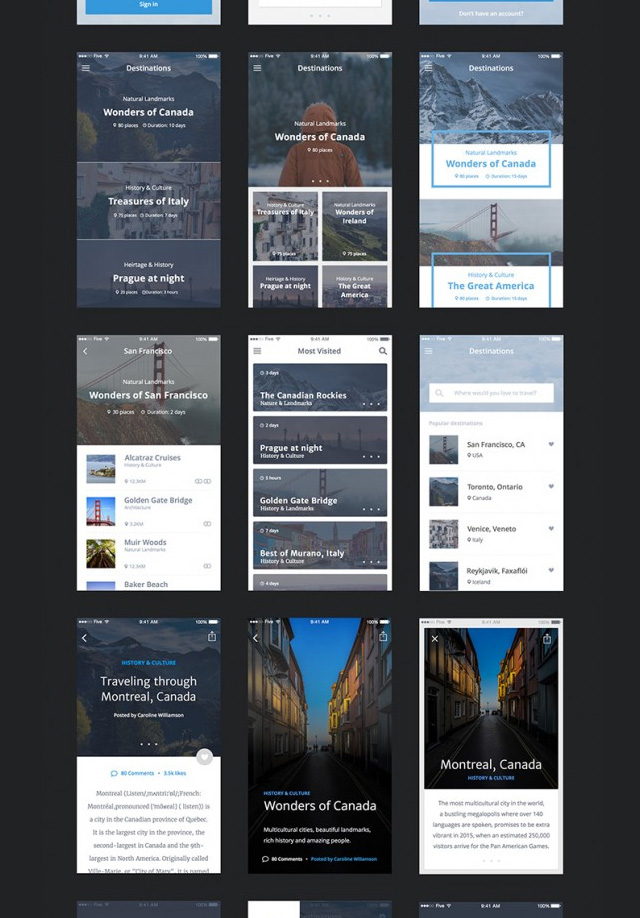 13. Food & Drink UI Kit (PSD + Sketch)
This is a food-themed UI design kit. It's totally free, and comes in either PSD or Sketch format.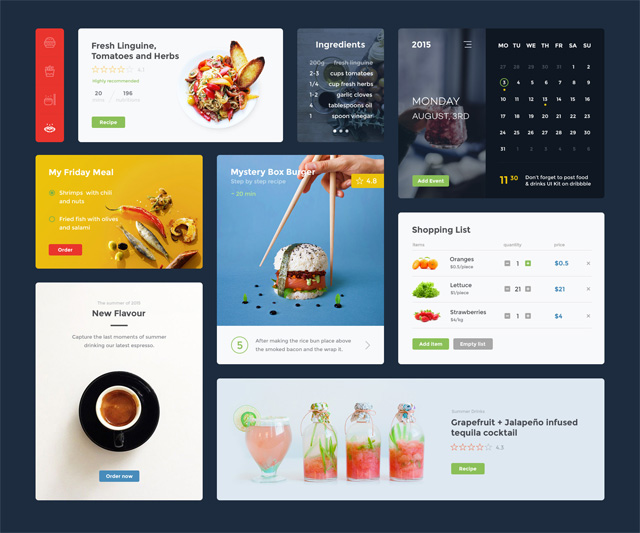 14. Cardzz iOS UI Kit
Cardzz is a stylishly dark-themed design kit for iOS apps. it comes with 21 PSD screens.
15. Elegance iOS UI Kit
This UI kit comes with an attractive design that contains 12 templates. It's available in PSD and Sketch formats.
16. Lithium – Free Mobile UI Kit
Lithium is a massive free mobile UI set. This kit has three color themes: teal, amber, and lilac.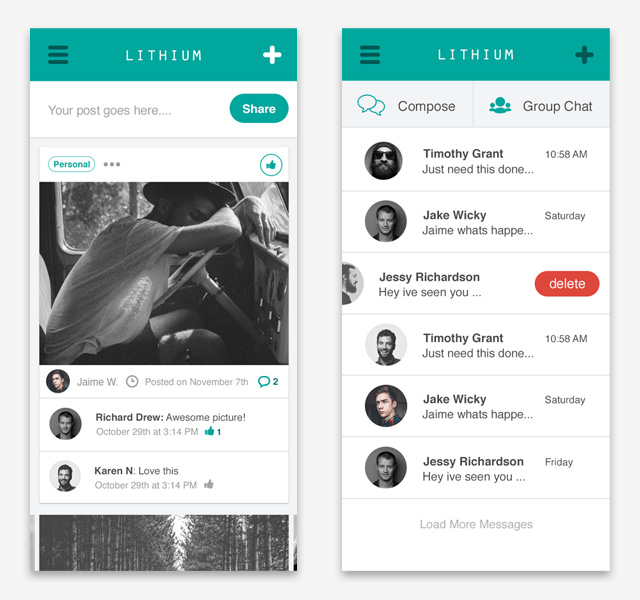 17. Creative UI Kit
This is a responsive web design kit. It's designed with a lot of user interface elements that make it easy to quickly mock up your designs.
18. Ink UI Kit – Free Sample
This is just a free sample of the Ink UI Kit – Full Version. It's available for Sketch and Photoshop.
DesignShock UI Kits
And, last but certainly not least, here are two free UI kits from us, over at DesignShock. Please enjoy!
19. Windows 10 GUI for Mobile and Desktop
Windows 10 brings a new UI with great elements. Our massive kit includes vector files for Illustrator, 180 free icons, and more!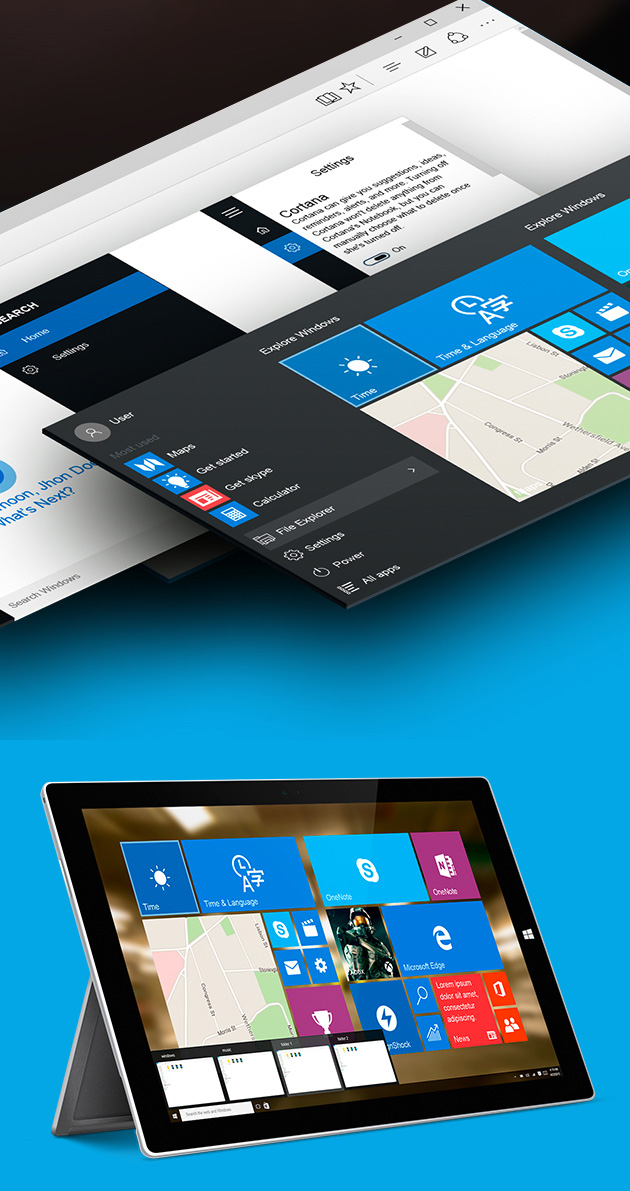 20. Flat Style GUI Set
Our flat-design UI kit has 500+ fully editable elements. All shapes are vector-drawn for scalability and flexibility.
Read Next
Free UI Kit: Icarus
Free Download: Metro Tiles UI Kit (PSD)
Soft UI Kit: Free PSD for Mocking Up Web Designs
Juan Pablo Sarmiento is the founder of the ShockFamily, a network of sites that includes IconShock, DesignShock, and more. Connect with him on Google+.
The post 20 Free UI Kits to Download appeared first on Six Revisions.