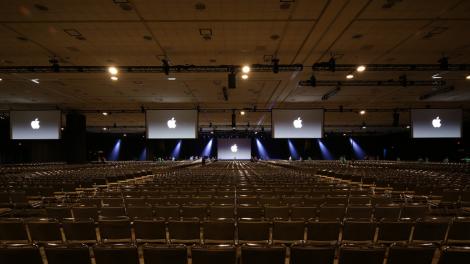 At WWDC 2015 in San Francisco this year we saw a slew of new announcements from the world's biggest tech firm.
The rumored launch of of iOS 9 and OS X 10.11, happened as expected, as well as the the anticipated Apple Music streaming service, as well as updates on Apple Pay and Apple Watch.
Want to read it blow by blow? Then check this out:
WWDC as it happened
12.24 – It's over. A two and half hour live blog. It's over. I can't feel my fingertips. Now to go outside to see if there's anything to take pictures of.
Bye all. It's been real. We'll all meet here each year and listen to The Weeknd to relive it.
12.23 – I've just been told it's spelled 'The Weeknd'. I don't even have children. I'm so uncool.
Bet they've never heard the entire Basshunter back catalogue though.
12.19 – Timmy C is finally wrapping up. I need this to end. My fingers hurt. I'm so tired.
He said ONE LAST THING NO PLEASE NO. Wait, there's a music performance coming, from one of the hottest new artists – it better not be U2.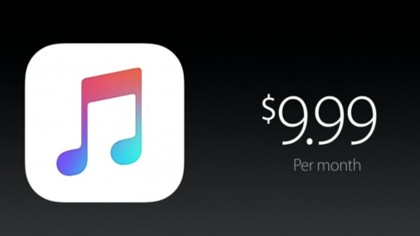 Oh, it's the Weekend. Doing a premiere of his new song. Well done Mr Weekend.
12.16 – Just saw the advert – it was a lot of people listening to the same thing together in different scenarios. But it's just the radio! People don't listen to the radio like that! Hmmmm….
12.16 – It's coming later this month, it'll be $9.99 per month (with the first three months for free) and will be delivered in 100 countries on iOS 8.4.
And get this: with Android support coming later this year!
12.15 – But can you make your own playlists from the streaming service?
12.13 – Siri is getting involved too – you can ask it to play a specific song or 'play the top ten alternative rock songs' and it'll get going.
Whoops – Siri heard the wrong song. #demofail. That's one of the 5% failures, I guess.
12.11 – Now we're looking at the place where artists can post to fans. These videos and pics from the likes of Chris Cornell and Bastille are clearly at Apple's request – why would any artist use this off their own back though?
It would be great if they did, but this service needs a groundswell to get going. Again: Google Plus should have been good.
12.10 – Beats One is on! It's Zane Lowe chatting to Florence and the Machines. It sounds like Radio One.
BEATS ONE. RADIO ONE. Synergy.
12.09 – The streaming stuff is baked right in. It's all about recommendations though right now – can you not search for your own favourite stuff? Oh, it seems like you can through top lists.
This is all really confusing. Music videos in there as well for some reason.
12.08 – If Bono comes on stage to announce a new album, I'm throwing my laptop at him.
12.06 – Apple seems to be hiding the streaming stuff here – why is it not making a much bigger deal of it? It's more about your local music.
12.03 – Eddy Cue is about to give a demo – but first we have to give Phil Schiller a happy birthday. We're not singing though.
The new interface is a lot slicker, but I'm confused as to how easily you're going to see the streamed stuff or your own files – where's the distinction? Shouldn't matter, but if the quality is different then that matters.
Oh, there's a tab at the top. Problem solved.
12.01 – Drake is talking about how easy it is that all the information you want to talk about as a musician can now live in one place. But then again, Google Plus sounded like a game changer too.
He's also struggling with the autocue a lot too.
12.00 – Drake is on stage now. He's honored to be on stage. He's going to tell us all about he is going to use Connect to tell all his fans. He's doing some stand up now 'The internet is what we use in the rap world, it's going to be big this year, you see'.
Tuck your shirt in, Drake.
11.57 – It's Zane Lowe on video. All about how Beats One is coming from New York, LA and London, bringing music that people who love music have put together.
11.54 – Connect will allow anyone to connect – from the new to the established, allowing anyone to share their music to everyone instantly. It's designed to make it accessible to anyone – although there are big question marks on how you'll be able to cut through the noise.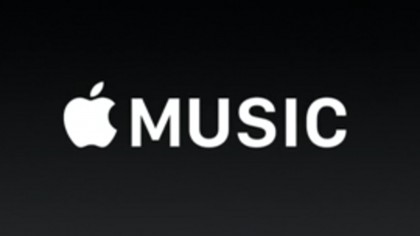 Eddy Cue is up to talk about the service from a developer point of view.
11.49 – Apple Music is going to have radio from actual DJs, streaming music from the iTunes library, and combining it with the local files. Plus, in a way that shows Apple never really gave up on Ping, you can follow artists too from within the app.
"All the ways you love music, all in one place". Connect allows you to share a load of things in one, music, mixes and more plus with more people actually curating lists. Beats One is the new kind of radio, allowing you to get the best music you want next – it's a 24 hour station from three cities around the world, and it's 'only playing music that makes you feel great'.
11.48 – He's telling us how he was impressed with how easy it was to buy music in 2003 through Apple. He's properly talking about them in hushed tones.
Iovine just called the music industry a 'fragmented mess', pointed out that music streaming, music vids and following artists was all over the place.
11.46 – Apple Music is announced. And it's 'the next chapter in music'. To hear more about it – Jimmy Iovine is here.
11.45 – Video time now. Its about the history of music. Gramophones and shit like that. All to a thumping drum track.
11.44 – 'We love music…' Oh balls.
11.43 – WatchOS 2 is available to devs today, and coming to the rest of the Watch family this fall.
Tim Cook is back again now. Please let this end soon. But he's totally going to announce a music streaming service soon. I'd pay him money to not do that now. Probably couldn't afford it though.
He's just said One More Thing…
11.41 – Looking at how the native apps actually work – they're a lot faster than before. You can also reply to emails using Siri just by opening it up and saying 'Reply' and whatever panicked message you give when you realise you have to get it right first time.
11.38 – Demo time now. This is never going to end.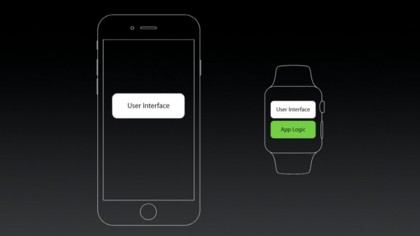 11.36 – The Apple Watch will also be able to use your Wi-Fi networks autonomously – that's something that took Android Wear a long time to do.
You can now access the microphone and the speaker in native apps too, if you're a Watch dev. And even show short form video on the Watch. Can't ever see that being good.
But better news: you can grab heart rate data for third party apps, so you'll have access to the zone training you're in for something like Strava.
SLOW DOWN KEVIN I CAN'T TYPE THIS FAST.
11.35 – There's more – WatchKit is up for the chat. Man, I keep forgetting how tired I get from WWDC live blogs. THEY SAY SO MUCH.
11.34 – Maps is on there with mass transit directions, and Siri is getting in on the act too. Or you can get Siri to change the lighting in your house, if you're one of the one people that have a Homekit enabled house.
11.33 – Siri is getting involved too – you can say 'Go for a run' or 'Start a 300 calorie bike ride' without having to touch the Watch. That's cool – plus there are new achievements too.
If only it had GPS onboard – this would be a really awesome fitness watch.
11.31 – There's a night stand mode too – meaning you can use the digital crown to snooze or cancel the alarms.
You can also add more people to your Favorites right from the Watch – finally. That's more pictures of penises – and with more colors now too!
11.29 – New Complications to give more information accessibility to developers – so you can see car charge, HomeKit devices and more. Time travel is coming to the Watch too, so you can cycle forward and see what's happening.
BUT NOT STOCKS WE'VE TRIED TO ADD THAT IN BUT NOT YET LOLOLOLOLOLOL.
11.27 – New watch faces coming – photos app throws your pictures in. Or you can have timelapse photography so you can have the right time of the day showing when you look. It's really nice – the Apple Watch might not be our best smartwatch at the moment, but it's certainly the most impressive looking.
11.26 – The new watchOS will have new capabilities and bring native apps to the wrist – Kevin Lynch is back again. This man says he is super excited, but he doesn't sound it. I thought he had a cold last time.
11.25 – Cook is talking about the opportunity to change things next – we're talking about watchOS. Cook just called it a 'giant moment' to bring native apps to the Watch.
Woo, you won't need the phone!
11.22 – This is quite a stereotypical Apple video. Talking about 'bringing music to deaf children', 'taking the classroom with you', and big statements about how it all emotionally connects. All to a thumping soundtrack.
11.20 – Someone just compared the App Store to the industrial revolution – and said it was bigger. And pointed out that it had more users than electricity at the start.
Yeah, but there were fewer people alive back then. And it was more expensive. AND IT WAS FRICKING ELECTRICITY – you know, the thing that Apple uses.
This is close to The Beatles' 'bigger than jesus' quote.
11.18 – Cook is so dramatic. He's clearly building to something bigger – perhaps a music streaming service? But first – a video so we can all try and catch up with the typing.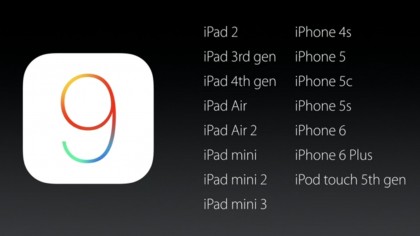 11.17 – 100 billion app downloads from the App Store. That's a high number. FACT. And $30 billion has gone to developers.
11.15 – iOS 9 coming for developers now, a public beta in July and the rest of the world in the fall. And it'll support all the devices that could use iOS 8 – so everything back to iPhone 4S and iPad 2, which is pretty good.
Key question: will the experience be any good? It usually gets terrible on old devices… but you should probably upgrade the iPhone 4S if you're still using it.
Tim Cook back up now wrapping up. Classic Cook.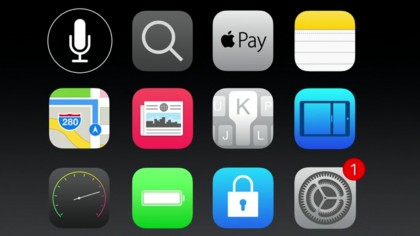 11.13 – Swift 2 is here. I'm praying a Taylor clone is coming on stage.
Wait, no, it's about developer things. Protocol extensions and stuff about Xcode. Uh-oh. Apple thinks this is the next big coding language that we'll be using for the next 20 years.
Apple is announcing that Swift is going to be open source, allowing people to put it on all kinds of machines. The room just lost its shit. There's a kid in the scholarships section whose jaw literally dropped open. It's coming for Linux.
11.12 – CarPlay is going wireless – you won't need to get your phone out your bag when you get in your vehicle for it to work.
11.10 – iOS 9 is coming for developers to add more bits into Apple devices – Gameplay Kit and two others to allow new features like better AI in games and letting users share recorded video.
Healthkit is getting more – UV exposure, water intake and reproductive health added in. Wait, what was that last one?
More acceptance for sensors, allowing you to access your home from iCloud if you've got any HomeKit devices.
11.08 – Low power mode is coming to the iPhone. This is like a checklist of things Android's had for years – so glad it's coming to the iPhone too. However, the efficiency update is only going to add 1 hour per day on battery, which means about 6% more.
Not a lot. but at least the update is going to be smaller when you have to do the update.
11.05 – The two finger access to the text looks really clever. If it works, the iPad is going to be something that is really easy to use.
It does look a lot like a fancier-looking version of Windows. Picture in picture video on your iPad too! Samsung is definitely going to have a jab pointing out it did this on the S3 nearly four years ago.
The slideover function is coming to iPad Air, Air 2, mini 2 and mini 3 – but the split view is only coming to the iPad 2.
11.02 – We're getting proper multi-window multi-tasking on the iPad. Craig is talking us through it.
Tap and you'll get the list of apps you can switch through. With a single finger swipe from the side you can get in messages with 'swipeover' allowing better access to bring in other applications.
Swipeover seems to be a thin column on the right hand side, while you're working on the main app to the left. You can have a thinner app on the right, and a larger on the left, with multitouch possible on both.
11.00 – With iOS 9, shortcuts are coming to the keyboard so you can add in bits from the clipboard etc. Two fingers down on the keyboard will turn it into a trackpad, so you can edit quicker than ever before without having to interact with the text using your fingers.
If you want to click a keyboard in, and you can use shortcuts with the keyboard, so the Mac-style app switcher.
10.58 – No mention of release date, but there are a lot of publishers in there at the start, so it's clearly going to be baked into iOS 9, when that comes (probably) later in September.
News users will get 30 news articles a day to users of News, Conde Nast will have 17 magazines and there will be loads of others – but will they want to have it in an aggregation app? Reader is barely used in Safari, yet Pocket still thrives.
It's going to roll out in the UK, US and Australia first. And 'we're really gonna like it'.
Next up, iPad…
10.56 – There's a lot going on here. Rich infographics are in there, but the personalised feed is going to be an interesting one. You can create feeds based on keywords – again, this is a Flipboard rival.
10.53 – You can do it by title or topic, and the feed will build something for you. It's HTC's Blinkfeed, Flipboard and Feedly mashed into one – but it has interactive elements, sliding text, and swiped gestures to get through.
This means newspapers and magazines look like they're supposed to – but do the publishers have to work hard to code this content in?
10.52 – Apple's launching 'News'. It's content from multiple sources personalised to users. Publishers can create content with typography, graphics and more.
Susan Prescott is coming onstage now to talk about this new development. She's 'Really Excited'.
10.51 – A lot of cities at the start: London, Berlin, Baltimore, Washington DC, New York and more. Plus you'll find info on whether they support Apple Pay too. TIE IN KLAXON.
10.48 – Maps isn't being killed! 5 billion user requests per week – 3.5x more than Google Maps. Although that's probably because each time you use it, Apple Maps shows you the wrong place.
Transit is coming to map, emphasising the locations nearby with lines that run through them. This isn't going to be groundbreaking for anyone that's used Google Maps in the last five years.
Apple reckons it's taken the time to make it better though: Apple has surveyed all the entrances and exits so you can actually get out properly. THAT'S really useful.
10.47 – Notes is getting overhauled too – with sketches in there, links or pages from Safari, you can add a link with a tab right into your app.
10.45 – Rewards are coming too – but bigger news: Apple Passbook is becoming Apple Wallet . Kinda funny, given most other Wallet services from rivals have been canned.
10.44 – Apple Pay is coming to the UK NEXT MONTH! 70% of the debit cards will support it! Boots! Waitrose! THE DREAM IS COMING.
And even TFL is getting onboard. This is great news for contactless payments in general – the UK is already well set, but having this on a phone is really going to galvanise it. Come on Samsung / Android, you're up next.
10.42 – More than 1 million Apple Pay merchants next months. Developers are seeing a 2x increase in merchant transactions through Apple Pay, apparently. Seems a lot.
Etsy, Pinterest and more are involved. Pinterest's mooted payment system is going to use Apple Pay and only on iOS.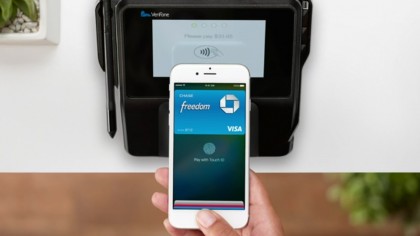 10.41 – There's a lady on stage! Jennifer Bailey. But Apple Pay is being talked about – Discover is getting on board in the US. It's always the US.
More brands, including JC Penney's, or Cleveland Cavaliers or Golden State Warriors, are allowing you to use Apple Pay. Square, the mobile payments reader, can take Apple Pay too.
10.38 – The phone's search is a lot more powerful than before. You can easily do things like see Siri suggestions for contacts that are relevant, or get info on comparing weights etc.
He just called Siri your assistant. Cortana burn again.
Good news is the privacy is safe, according to Apple. Apparently 'we don't want to know your info' – everything is either anonymous or on your device.
10.35 – Getting another lol-tastic demo from Craig. When he wakes up and meditates each morning, the app will be ready and waiting. Then he gets a message asking him to do something, he can tell Siri 'remind me about this'.
Then he heads to his gym, when he plugs headphones in. The music app pops up – but MAN, he gets an invite in an email. And it's already in his calendar! WHAT?
10.33 – Spotlight is a lot deeper now. You've got rich snippets for things like sports scores, video content and more – it's very Google Now.
10.32 – If you get a call with someone you don't know, Siri will scan your email and see if there's anything in there that might be relevant and suggest it. It seems weird that it doesn't do what Google does and search the net for it.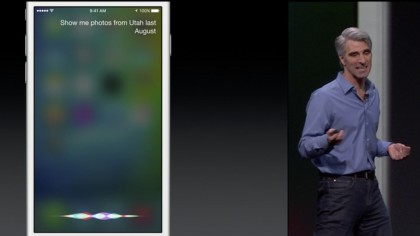 10.30 – there's been a 40% reduction in word error rate for Siri – down to just 5%. You can ask it a lot more like 'show me photos from London last June' and it'll have a look for you.
You can set reminders too – like when you're in a car, as it can tell when you're in an auto now – and it can contextually be reminded on things like links by just saying 'this'.
But in iOS 9 is going to be pre-emptive. Your iOS 9 device will learn and do things like open your music first thing in the morning when you usually go for a run.
This is a smackdown to Cortana.
10.28 – Onto iOS. iOS 8 was a good thing, apparently, with an 83% of active iPhone users using the latest OS.
Then we see the Android 5 adoption rate. It's pretty low at just over 12%.
10.27 – Epic coming offstage now. Craig-o is back now, telling us that other developers are coming in – Unreal Engine, The Foundry and Blizzard.
That's El Capitan, improvements to both the UI and performance. And it's available to developers today. There will be a public beta in July and rolling out with a free update 'this fall.
10.25 – We're looking at a demo now – apparently it's 70% more efficient on the CPU. A man just hit a monster with a guitar.
'We're going to need a bigger fort'. Clever wordplay.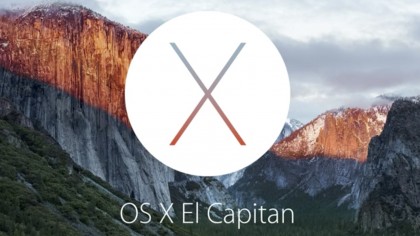 10.21 – Metal – the slicker graphical element in iOS – is coming to Mac now. So apps on the computer will be a lot more effiecient. Adobe came in and was able to deliver 8x improvement in some of its apps, and take UI that was non-interactive and make it interactive thanks to Metal.
OS X apps will be coming with this new feature if brands want to use it.
Also it brings 10x performance in drawing performance. Epic are coming onstage. Josh Adams and Billy Bramer are coming on for a demo.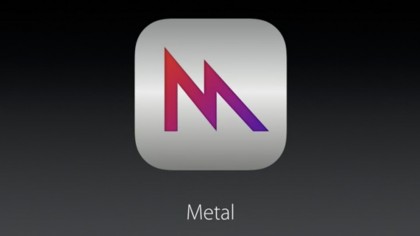 10.19 – Side by side window management is improved, with more ability to drag stuff from one to the next and see an exploded view. It's like how the Samsung dual window function is supposed to work on a phone, but it's much easier to use on a Mac.
You know, because it's bigger. Hmm… that's it for the 'improvements' in EC. Spotlight is more powerful, swiping to delete in mail, pinned sites in Safari and the ability to mute apps, Notes app that can support better font management and better window management to deliver an improved Mission Control and Split View to get more shiz done.
10.17 – Window management – aka the sexy part of the conference. You can open tabs in compose, drag photos into a mail window and… well… that's it. People still clapped it.
10.15 – Pinned sites in Safari now have more power – if a website starts playing music you can tap the icon at the top to mute all tabs to make sure you can stop the embarrassing sounds.
Talking through Spotlight too – it's more intuitive so you can ask things like 'Documents I worked on last June' and they'll pop up.
10.13 – Going through EC now – the first big things of the process. Number one is the cursor goes massive when you turn on the screen so you can find your cursor.
10.12 – Craig Federighi is onstage doing his usual jokes onstage about marketing teams. But here's the name: OS X El Capitan.
10.10 – Confirmation of native apps coming to the Watch OS and we're going to hear a lot more about OS X and iOS.
10.08 – Tim Cook is talking about balls. Baseballs. Apparently something with baseball happened and the rich baseball players wanted Apple stuff and so Apple gave it to them. Thank god.
10.04 – It's really Bill Hader. There's a lot of actual funny going on in this beginning – Danny Pudi is in it, there's a joke about Windows, free Watches. And now Tim Cook is here!
10.00 It's go time. 'David LeGary' is talking about his 'vision' for the opening of WWDC.
09.58 – DON'T BELIEVE ME JUST WATCH. UPTOWN FUNK GON' GIVE IT TO YA.
09.55 – We're being told that it's about to start and to turn off all phones. Ha. Good luck.
09.51 – Not much happening still – people are stressing about the WiFi A LOT and there are a lot of Apple execs around. Standard WWDC stuff.
09.44 – Zane Lowe just wandered past. Wearing a leather jacket. Probably to hide the sweat of the new streaming service that's about to be announced.
09.39 – Jony Ive is here. He's wearing a cotton blue number atop his broad shoulders. #fashionwwdc
09.36 – Settled in my seat and there's a definite aroma of mint around. And a fancy shower gel. I think it's someone sitting near me.
The girl next to me is frantically messing around with DNS settings as the WiFi is a bit patchy here, so if I suddenly stop typing mid-senten
09.20 – CONFIRMED: Macs will be involved at some point in today's keynote.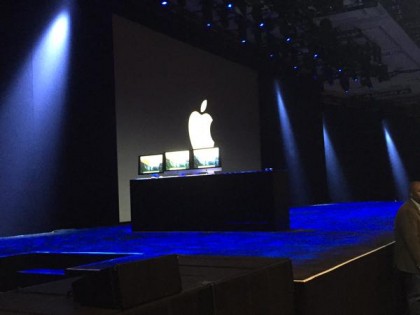 09.10 – "The epicenter of change" apparently. Wish it read "epic center" – would have been cooler.
09.00 – We're here! The sun is out, I'm in shorts and there's a spring in my step. Now to go and sit inside for several hours in a windowless room. Oh.
08.15 – The latest image in the Apple store highlight's the firm's four core products – Watch, iPhone, iPad and MacBook – and you can expect all of them to get a mention today.
05.47 PDT – As the sun rises over San Francisco we wonder how Google is feeling today. Can Apple compete with Android M? How many times will Tim Cook say gorgeous? What ever happened to scarf guy?
04.21 PDT – BIG NEWS. Tim Cook is awake. He's like a kid on Christmas, knocking on his parent's bedroom door as they tell him to "go back to f***ing bed" – in this case though, the parent is Jony Ive, and Jony loves a lie in.
03.00 PDT – Just seven hours to go until Tim Cook takes to the stage at Moscone West – wonder how he's sleeping?