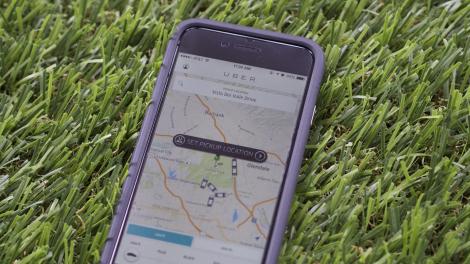 Uber has begun testing a new feature that should make actually getting picked up by a an Uber car safer and easier.
The new "suggested pickup points" feature, spotted by TechCrunch, is being tested in the San Francisco area, though only some users are seeing the feature right now.
The suggestions show up as green spots on the map, which indicates areas Uber cars can pull over safely and more easily to pick up passengers, likely based on information where Uber cars have stopped in the past.
However, the feature doesn't necessarily take note of your current location or which direction you need to go, meaning you might be picked up going south when you need to head northward.
You can drop your pin on a green dot, which will show the address so you can walk to it, though you aren't restricted to the suggested locations – you can still drop your pin anywhere you want to the Uber to get you.
There's been no confirmation yet if the feature will be tested or rolled out across the US, but we've asked Uber for just this info and we'll update as we hear more information.