5 essential browser add-ons for video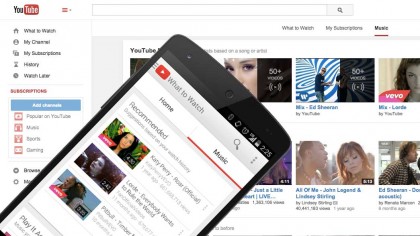 If you're inclined to downloading media content (and if you're reading this, we assume you are), you've probably already found a few browser add-ons to help you out. There are dozens of Torrent and NewsBin search add-ons, for example, and you may already have a few that help you find what you want faster.
Our favourite add-ons, however, are the ones that really add functionality to your browser and make it a much better tool for downloading. Here we've listed some of our favourite browser add-ons for Chrome and Firefox. The first four we couldn't live without, while the last offers a certain level of convenience for people who don't like having a lot of apps installed.
Video DownloadHelper
Available for: Firefox
Link: Video DownloadHelper
We've yet to find a better add-on for saving YouTube, Daily Motion and other embedded videos to your hard disk than Video DownloadHelper. It readily supports resolution selection on major services, and it can also convert videos for you, turning those .flv files into .mp4 files (for example) that your media player can natively play.
It's very easy to use. It appears as a button in Firefox, and is also accessible from the Tools menu once installed. Next to the button, a small arrow appears.
Whenever you visit a site with embedded media that Video DownloadHelper can grab and save to your disk, the icon will start spinning. Then just click on the arrow next to it and a list of embedded files will appear, with different resolution options and file formats if available. Click on one of them, and it will add the download to your browser download queue.
To convert videos as you download them, right click on the icon and select preferences. Click on the Conversion tab, enable Conversion. There will be a button to download and install an external converter application on your PC. Once that's done, you can set your conversion rules (formats and so on). Unfortunately, on the free version of the app, it will leave a watermark.
Hola!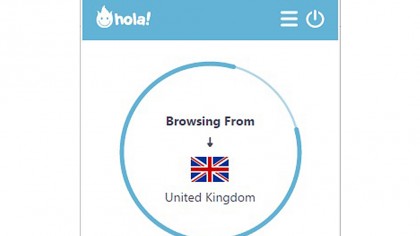 Available for: Chrome (incl. Android), Firefox
Link: Hola!
One of the key reasons people purchase a VPN service is to access content in countries that normally restrict us. The thing is, a paid VPN service isn't the only way. There are a handful of free browser add-ons that can accomplish a similar feat. Admittedly, they're not as capable or reliable as a commercial VPN service, but if you're not keen on paying the freight, they're the way to go.
Probably our favourite such add-on is Hola! It's highly effective, working for sites like Hulu, Netflix and the BBC iPlayer. You just head to the site that you want to view the video on, where you'll see the obligatory "dude, not from your country" message. Then you click on the Hola! icon in the tool bar and select the country you'd like to appear to be from.
A second later the icon will change to the country flag, and you'll be effectively spoofed for that site. Then just reload the page and watch away. It even works with Google Cast, so you can beam your videos to your TV.
However, it's important to note that the company was recently found to have been selling its users idle bandwidth. Under the brand name of Luminati, Hola! was offering paying clients the ability to route data through IPs of its users all over the world. Despite this, we still see it as a useful service when it comes to downloading online videos.
Google Cast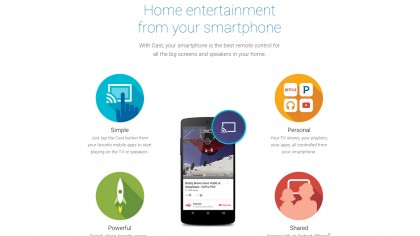 Available for: Chrome (all platforms)
Link: Google Cast
You really need a Chromecast device for this to be useful, but if you do get hold of a $50 Chromecast, this opens up a world of options.
What it does is beam an open Chrome tab to your TV screen via the Chromecast. That might not sound like much, but when combined with embedded video players it's actually very useful.
The VLC add-on that's installed along with the VLC media player, the one that lets you play video in your browser, works with it. You can watch embedded Hulu or Netflix videos, or beam BBC or ABC iPlayer videos. Of course, you can also stream YouTube videos and other embedded pages.
Operation is very simple: go to whatever tab you'd like beamed to your TV set. Click on the Google Cast icon in the toolbar, and select your target Chromecast device. Video up to 720p is supported.
DownThemAll!
Available for: Firefox
Link: DownThemAll!
Although it doesn't do embedded media very well, DownThemAll! is a fantastic tool for quickly hoovering up regular linked content on a web page. Say you find a page with a bunch of links that you'd like to download; instead of clicking on them one by one as selecting Save As, you can fire up download them all and just check boxes next to all the items you want to grab. It works for any file type, and can readily sort images and videos from other types of content.
If for example, you wanted to grab all the MP3 files linked from a given page, you'd open up the DownThemAll add-on, select the Audio filter and check any items you'd like to download. You could also use the dTa OneClick button to automatically grab everything that matches your last selected filter options.
The add-on includes a download manager that lets you pause, reorder and resume downloads.
Torrent Tornado
Available for: Firefox
Link: Torrent Tornado
If you don't love opening a new app to download torrents and would rather just do it all in your browser, you can try Torrent Tornado, an Add-on for Firefox that serves as a basic but capable BitTorrent client, capable of downloading at decent speeds.
Clicking on the Torrent Tornado icon opens up a new tab in Firefox, which lists currently downloading torrents and allows you to add more. Torrents and magnets links can also be associated with Torrent Tornado in the settings, so that clicking on a torrent link of any kind will automatically fire up the Torrent Tornado tab.