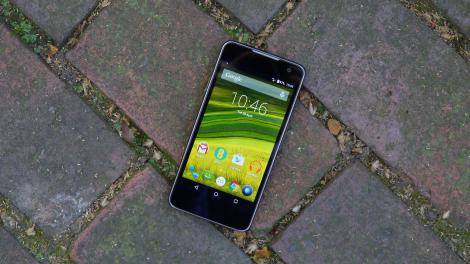 The EE Kestrel was briefly the cheapest 4G smartphone on the market when it launched last year with a £99 price tag, as the superfast network looked to tempt people into the world of 4G.
EE is looking to repeat the trick this time round with the Harrier Mini, which comes in at the same price point as the Kestrel, but with a slightly better feature set and the promise of Wi-Fi calling on top of a speedy 4G connection.
If you don't fancy picking the Harrier Mini up on PAYG you can also get it on contract, with the handset available for free on deals starting at £16.99 per month.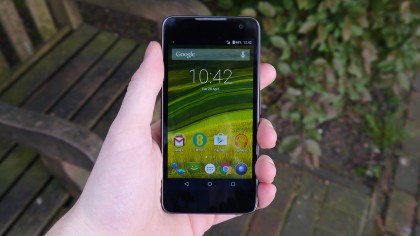 It's a decent chunk cheaper than its big brother – the EE Harrier – and while it may not boast a full HD display or eight core processor, the more compact design is actually more appealing.
Up front you get a 4.7-inch 720p display, 1.2GHz quad-core processor, 1GB of RAM, 8GB of storage, microSD slot, 8MP rear camera and 2MP font snapper.
That's crammed into a relatively compact 138 x 67.9 x .9.5mm body, which does feel a little sturdier than its big brother but there's still quite a bit of flex when you apply some pressure.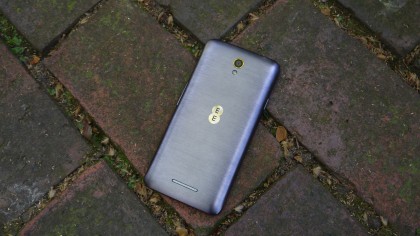 The glossy plastic rear sports a metallic effect but it feels distinctly cheap – plus it doesn't off much in the way of grip.
I did find the Harrier Mini sat nicely in the palm, thanks to its reasonable 124g weight and curved rear, making it easy to use one handed.
The power/lock key on the left and volume rocker on the right are easy to hit, although the placement of the speaker on the rear isn't great as your hand usually covers it up.
At 1280 x 720 the 4.7-inch screen on the Harrier Mini may not win any awards, but it's more than acceptable at this price point and provides a decent surface for Android Lollipop.
Slide it alongside the Harrier and it's clear its big brother has a far superior display, but on its own you're unlikely to have any issues.
EE hasn't coated Android in a fussy overlay, instead opting to stick with stock Lollipop and pre-loading a handful of apps and adding its own wallpaper.
That means you can take full advantage of the OS in the way Google intended, while the microSD slot hidden behind the removable rear plate allows you to build on the average 8GB of internal space – of which only 3.7GB is actually free. That's less than half.
Performance was generally smooth during my hands on time with the Harrier Mini, but it may struggle with more demanding applications. We'll have to wait and see.
The 2000mAh battery isn't removable, but with a more modest processor and less demanding display I don't have too many worries about life – although you'll have to wait for the full review to see how it performs.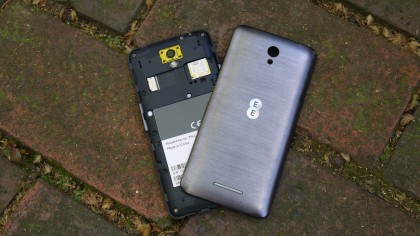 Round the back the 8MP camera is surrounded by a nice little yellow ring, while on screen the camera application is simple and lacking in features.
There is a handful of modes and settings, but nothing like the range of options I see on some handsets these days. It is at least, easy to use and the Harrier Mini will suffice for casual shots.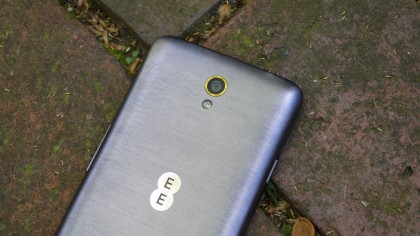 Early verdict
The EE Harrier Mini has an attractive price, decent spec list and compact design making it a decent phone for those on a budget.
It's got some tough competition from the Moto E, Moto G, Microsoft Lumia 535 and Sony Xperia E4, but there's no reason why it won't be able to hold its own.