Introduction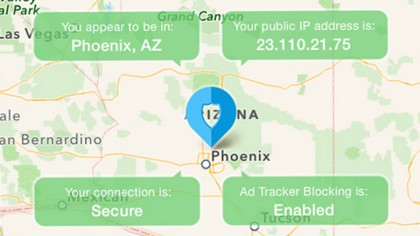 David Cameron's landslide victory in this year's General Election means that the controversial Snooper's Charter is very much back on the menu in the UK, and the prospect of the government spying on online communications has many citizens understandably worried. There are plenty of ways to try to circumvent any government snooping on you and your family's data, though, and Virtual Private Networks (VPNs) are among the most affordable and effective ways to do so.
Another way they are used, and this could possibly be why you're reading our article, is to access content geo-blocked in your country. This is especially the case with services such as BBC iPlayer and Hulu, which can only be accessed in the UK and US respectively. VPNs can help here by providing you a bunch of different locations to choose from and, when the program you're craving to binge-watch on Netflix is only available on the US version, it's incredibly helpful.
Sounds like it's going to cost a lot of money, right? Wrong. Some of the best VPNs on the market are available free of charge and offer a comparable service to the top paid-for options. So whether it's circumventing government surveillance or catching the latest episode of EastEnders whilst on your holidays, we've got eight different options to help you out without costing a penny.
VPN Gate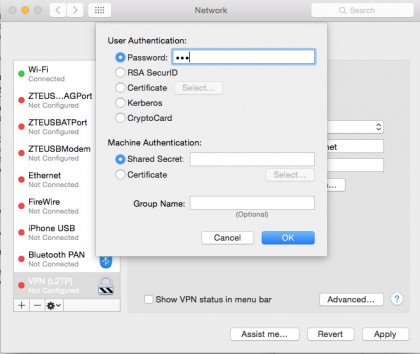 If you want a VPN option that has over 10,000 servers and has been created by students then VPN Gate will be your cup of tea. Branding itself as an academic experiment, it works on Windows, Mac, iPhone, iPad and Android, with some of the best results coming when using the L2TP/IPsec option.
Using L2TP/IPsec is the fastest way to connect with VPN Gate as it doesn't require any extra software to be installed. Unfortunately it's slightly tricky if you've never used it before, though thankfully the makers have provided an easy guide for every platform. Once you're over that hump it's plain sailing with speeds that competitors struggle to match.
TunnelBear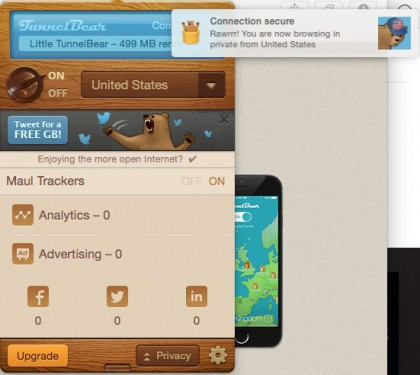 VPN options don't come any easier than TunnelBear with a friendly website and interface that will appeal to many users. Getting this VPN is as simple as downloading the relevant app for PC, Mac, iOS or Android and following the on-screen instructions.
TunnelBear is split into different options depending on whether you want to pay. In our case, the free 'Little' option gives you 500MB of data free every month and if you tweet them every month you get another 1GB. Take special care to create a 'bear themed' tweet!
Privacy options are well covered. By turning on 'Maul Trackers' you can take a peek through the trackers that TunnelBear has tackled in order to protect your privacy. For ease of use and a VPN you can truly trust, TunnelBear is up there among the best in the paid-for category. The fact it's also available for free makes it even more attractive.
SurfEasy
Privacy is one of the primary concerns for anyone deciding to go for a VPN and SurfEasy's product offers some of the best safety features out there. The Canadian company prides itself on bank-grade encryption to keep your data away from any prying eyes, and that's alongside the private network that allows you to spoof your IP to look like it's from various locations across the globe.
SurfEasy is very similar to TunnelBear in that it offers the same 500MB limit for free and will then charge you for anything over that. You can complete tasks or refer your friends to earn extra MBs. The speed is what you would expect from your regular connection and for light monthly use this is a more than adequate option.
Hotspot Shield
Finding a VPN that doesn't limit the amount of data you can use isn't difficult and Hotspot Shield shows that choosing one of the 100% free options doesn't mean you're scrimping on the privacy side of things. Even though it has a lot of popups during installation and some ads, Hotspot Shield is worth its place on this list.
It offers the usual array of countries such as the US, UK, Canada, Japan and a handful of others, and works on Windows, Mac, iOS and Android. You can upgrade to Hotspot Shield Elite but it's by no means a prerequisite for using this as a VPN, as is the case with some of those limited by data.
Private Tunnel
Another of the 500MB limit brigade, Private Tunnel works on the same 'refer a friend' principle for those that want to get more data without having to shell out for one of the (affordable) paid-for options on the table. The interface of PrivateTunnel, although it looks simple at first, actually offers a higher level of statistical analysis compared to some of the others, with a detailed list of how you used up your precious month's worth of data.
Again it works on all the major platforms (Windows, OS X, iOS and Android) and the speeds experienced are almost on par with the regular internet connection on your PC.
CyberGhost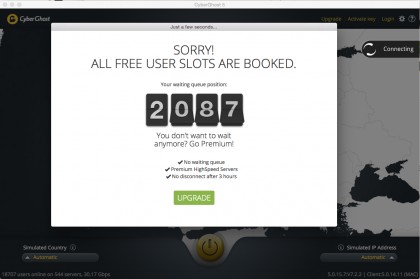 With unlimited bandwidth and traffic, CyberGhost stands out from many of the other VPNs due to the fact it doesn't throttle you to just 500MB of usage per month. The free plan is offered without charge across Windows, Mac and Android, but there are a number of expected limitations thanks to it costing nothing. This manifests itself in the 'free user slots' employed specifically for anyone not paying for the service.
When we were online the queue was at over 2,200 users. It took just over a minute for that number to reach zero and then connect. By default it will connect you to a random location across the world (we got Romania) in order to spoof your IP. You can choose the location by clicking the relevant options inside the program. For a free program it offers a surprisingly high amount of free servers, which is very commendable.
ZoogTV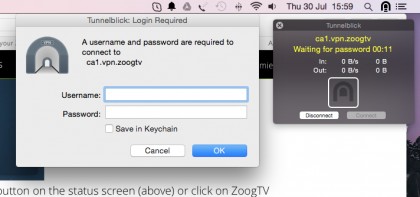 Branding yourself as something with 'TV' on the end seems very appropriate in the VPN game and ZoogTV promotes itself as the place to access TV streaming services anywhere. With testimonials calling them, and we quote, "absolute legends", they certainly have some backing.
It actually works in a slightly similar manner to a certain facet of VPN Gate in that you must install TunnelBlick to be able to use it. Once installed it offers free VPNs in the UK, Canada and US, and it is very easy to connect or disconnect when you need to protect your browsing. There's even a high 2GB data transfer limit per month on one device. There are plenty of subscription options for those that want to pay but the free ZoogTV option is one of the more generous ones out there right now.
SecurityKISS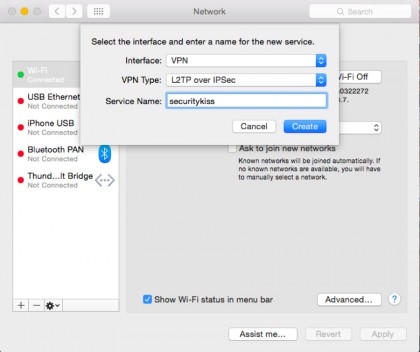 This loving VPN makes some bold claims from the outset such as being 'free for lifetime' and both 'fast and secure'. These statements both ring true but it is one of the hardest VPNs on this entire list to actually configure, though that said, there's no doubting that in the end it is worth it.
Even though it is tricky to set up, there's a guide on the SecurityKiss website to get you through the process and once you're done there are plenty of servers to choose from. You can either use Tunnelblick to connect or the L2TP/IPsec method mentioned above, which works on iOS and Android as well as Windows or Mac. All in all it's a good program just so long as you don't mind the learning curve.