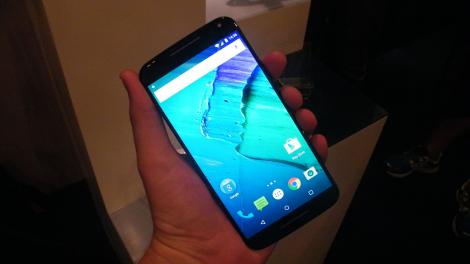 Motorola has announced two versions of its flagship Moto X handset this year, the Moto X Style and the Moto X Play.
The Moto X Style is more expensive than the Moto X Play, but offers a slightly better spec than its sibling.
Motorola has clearly taken inspiration from its previous work on the Nexus 6 – I put one next to it during my hands-on time and it's very similar in look and feel, especially size wise.
It has dimensions of 124 x 76 x 11mm and a weight of 179g. That may seem like a thick smartphone, but that's the thickest part. It has a curved back and the thinnest point comes in at 6.1mm.
Design wise, the name of the game is customisation. The Moto Maker website is back, allowing you to choose different materials for the back, accent colours for the camera and the phone's overall colour.
There are 18 different backs to choose from and colour wise you've got seven options for accents. You really can make it your own design.
Choices of material are silicone plastic, leather or wood. I had a bit of time trying them all out and it's a similar affair as before. The leather feels really good on the palm of the hand and gives fantastic grip. Wood looks great from afar, but doesn't offer great grip and looks like it could easily be damaged.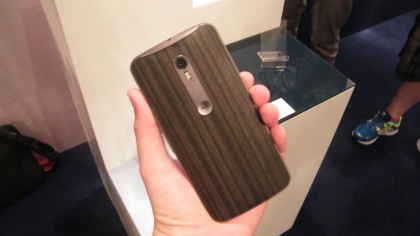 The plastic also feels quite nice on the back of the phone, but it doesn't look particularly nice when laying face down.
The left hand side of the phone is free from buttons while the right-hand side has the lock button within easy thumb reach alongside the volume rocker.
Going from using an LG G4, I did keep finding myself trying to unlock the phone with the indented Motorola logo on the rear – you'd get used to that after a bit of use though.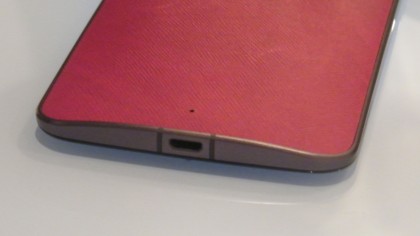 The headphone jack sits in the middle at the top once again – an annoying position I find – while the same position at the bottom is home to the microUSB port.
On the front is a 5.7-inch Quad HD display with a resolution of 1440 x 2560 equalling 520ppi. That's the largest Quad HD display we've seen so far on a big phone and it looks beautiful when you hold it in your hand.
I got to watch a little video from the phone's storage and it looks supremely sharp and clear. The new Moto X Style has a great screen to body ratio at 76%, meaning the bezels are particularly slim and that not a lot of space is wasted.
Under the hood is a Qualcomm Snapdragon 808 processor clocked at 1.8GHz paired with 3GB of RAM. Storage options are either 32GB or 64GB and then there's 128GB microSD support on top of that.
I didn't have time to play around with the camera that muchm but the images I saw taken with it look fantastic. It has a 21MP sensor that can film in both 4K and full HD as well as all the features you'd usually expect, like burst mode, auto HD and panorama.
The front facing camera has a 5MP sensor with a dedicated flash and a wide-angle selfie mode so you can fit even more people into your shots.
In terms of software, it'll be launching on the latest and greatest Android 5.1.1 Lollipop and it has all the connectivity options you'd expect to be packed in, including 4G LTE, NFC and Bluetooth 4.1.
The battery is a 3,000mAh cell that Motorola claims will last the day. The most exciting part is Turbo Charging that can charge your phone for 10 hours of use from just a 15-minute charge.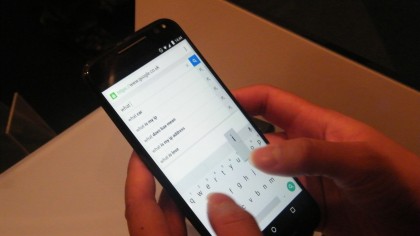 Motorola hasn't revealed official pricing for the Moto X Style in the US, but it has confirmed it'll be $200 to $300 cheaper than both the iPhone 6 and Samsung Galaxy S6.
The 16GB iPhone 6 costs $636 and the 32GB Galaxy S6 costs $570 so it's set to be below the $400 mark by those maths.
As for the UK, Motorola has outright said the Style is set to cost £359 and will be available from September. Motorola didn't announce pricing for Australia, but did confirm the phone would launch there in September, too.
Early verdict
Everything adds up on the Moto X Style. You've got high-end specs such as the stunning display, an impressive processor set-up and a great looking camera to top it off.
Add that in with the fully customisable design and unique options, such as wood and leather, and you're onto a real winner. Plus the pricing is quite a bit below the main competition, making Motorola an affordable yet high-end option for your next smartphone.