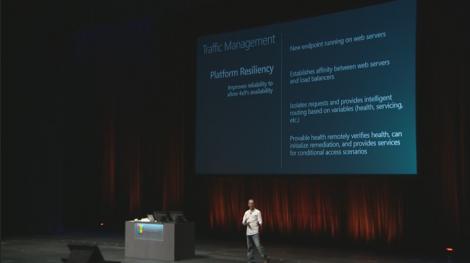 Introduction and partnerships
The word 'ignite' means 'to begin burning' and it is no coincidence that Microsoft chose that name as the title for its newly minted conference, which is currently underway over in Chicago (it runs from May 4 to May 8).
Following on from Convergence and Build, the Ignite conference runs for a working week, features a keynote from Satya Nadella, and is in Microsoft's words a "unified enterprise technology conference." At Ignite, Microsoft's intentions are clear: the company will light a flame under its latest ambition to underpin every piece of technology in the world, be it enterprise or consumer.
Partnerships not protection
Unsurprisingly, the whole strategy starts, and ends, with Windows 10. Everything Microsoft is doing is based around the new operating system, making it easier to work with Redmond. Satya Nadella has moved Microsoft from a position of offence – which was largely down to Steve Ballmer's obsessive tendency to protect the core assets of Windows and Office – to a company willing to work with multiple partners, providing services they want and need.
In a joint media briefing between Salesforce CEO Marc Benioff and Satya Nadella, Benioff commented that "it starts with Satya and I coming together, our companies coming together, but mostly it's for getting our customers together." This sentiment shows just how far Microsoft has come – not long ago, working with Salesforce would've been unthinkable – and it's telling that he mentions Nadella directly. He has his hand firmly on the wheel and is driving Microsoft in a new, interesting direction.
It's clear that Microsoft is now a company that listens, allowing almost four million people access to Windows 10 prior to its public launch later on this year. From these beta testers, Microsoft can glean key information.
An example Nadella gave on stage was related to Alt-Tab, a quick way to switch between apps. According to Microsoft, between 4% and 7% of people use, or are aware of, Alt-Tab, and so Microsoft has built a system of quick app switching into the taskbar. This may seem like a small example, but it speaks to Microsoft's strategy as a company going forward: they listen, take notes and implement a solution accessible to all.
Feedback frenzy
A public preview of Office 2016 was announced on stage at Ignite, allowing users the ability to download the software ahead of time and send feedback to Microsoft, and the company encouraged everyone to do so. Many of the things that were demoed during the keynote – co-editing documents, Office Delve, SharePoint and Exchange Server updates in 2016 – relate to Office and its application across everything Microsoft does. Office 365, the subscription service, has over 12.4 million users according to Microsoft's filings with the SEC, highlighting just how influential it still is, despite speculation that a unilateral shift toward handheld devices has impeded the software.
Some cried doom when Microsoft made Office available on iOS and Android (initially with very limited functionality if you weren't an Office 365 subscriber, but now they're free with editing limitations lifted), but it is clear now that this was simply part of Microsoft's larger plan of unity and coherence across all devices.
HoloLens and new paths
Microsoft also made a big deal out of HoloLens – its new holographic headset which overlays virtual environments onto real ones – at Build, and its persistent influence hovered over Ignite. The potential business applications, the company stressed, are enormous and, you guessed it, it's underpinned by Windows 10 meaning that every application or use case of the new operating system is available.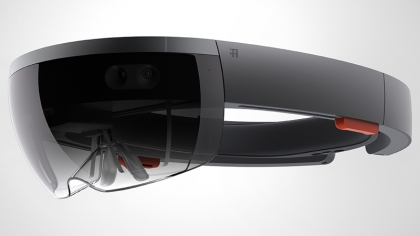 The fact that Microsoft is even mentioning a device that would usually be seen as an early adopter plaything to a room of serious professionals, all managing large enterprise budgets, shows just how committed the company is to the programme. Nadella must believe that computing is going to move beyond the keyboard and screen, into a new dimension and, at present, that vision is driven by Microsoft.
Threat analytics
Microsoft is still sticking to the present, however. HoloLens and all of its initiatives are nice but sit firmly in the future, and are obviously not available to the enterprises of today. Several things were shown off on stage, one of them being Advanced Threat Analytics (ATA) which is based on the technology acquired in Redmond's recent purchase of Aorato, a deal which cost $200 million (around £130 million, AU$250 million).
The software "identifies security breaches and threats [based on] behavioural analysis and machine learning" and flags them up to a system administrator. Things like "impossible distance jumps" (i.e. logging in from the USA and then, twenty minutes later, logging in from North Korea) and compromised accounts becoming available for purchase on the 'dark net'. There is also a new focus on security within Office 365, especially around access rights to various documents. If you don't want junior employees nosing around legally sensitive reports then simply lock them down so only a chosen few can view them, and it's that simple.
Tucked away in its announcement of an extension to the capabilities of Microsoft's Azure Stack is a new management suite called Microsoft Operations Management Suite (OMS), which works with "any hybrid clouds" and that includes Azure, Amazon Web Services, Linux, VMware and more. Microsoft describes this as "next-generation hybrid cloud" and it's clear to see that it innovates heavily on what has come before it, providing solutions for IT departments that will make their lives easier. This announcement comes in tandem with a preview of Windows Server 2016 which enterprises can try and submit feedback on, just like Windows 10.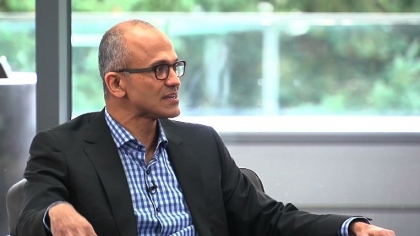 Forging a new path
It is clear, from Convergence to Build to Ignite, that Microsoft is moving in a fresh direction away from a company solely focused on already strong businesses to new paths. A New York Times article entitled 'Microsoft (Yes, Microsoft) Has a Far-Out Vision' details the first time Nadella tried on HoloLens and immediately saw it as the future. According to Todd Holmdahl, a 'Microsoft hardware guru': "[Nadella] said right away, 'This is something that we're going to do. We are going to create a new product category, and this is the type of thing that Microsoft should be working on.'"
This kind of forward thinking attitude is, in many ways, reminiscent of the late Apple CEO Steve Jobs who saw potential in contemporarily crazy technology and went on to define how we use mobile devices today. Could Microsoft be the company that does that going forward? From what we have seen at Ignite, the answer is starting to look like yes.