Do you want to produce more in less time? These free ebooks contain a wealth of insights, tips, and strategies for achieving high levels of productivity.
The Productivity Manifesto
By Nathan Barry. 24 pages.
In this short ebook, Nathan Barry — a designer, book author, entrepreneur, and Six Revisions contributor — discusses the productivity habits and techniques that have enabled him to focus and create "on another level".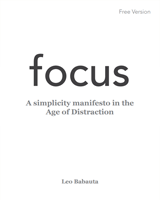 Focus
By Leo Babauta. 121 pages.
From the book's description: "Focus is about finding simplicity in this Age of Distraction. It's about finding the focus you need to create, to work on what's important, to reflect, to find peace."
Mind Hacking
By Sir John Hargrave. 112 pages.
Mind Hacking uses analogies and concepts from computer science to help us analyze and enhance our way of thinking.
Productivity: How to Get Your S*!% Done
By Word Chef. 47 pages.
This free ebook is a compilation of short essays about being productive. The essays are written by bloggers.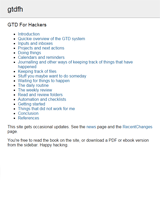 GTD For Hackers
By Lars Wirzenius. 18 pages.
Getting Things Done (GTD for short) by David Allen is a bestselling book about a personal productivity system developed by the author. GTD For Hackers, an online book by Lars Wirzenius, a self-labeled "computer geek", is a guide on how the GTD system works.
Getting Real
By 37signals. 92 pages.
This free ebook discusses a philosophy for building web apps more effectively. However, I believe that the insights, concepts, and techniques found within this book can be applied to things beyond web app development. For me, Getting Real is a methodology for working productively. It's about focusing on the right tasks and priorities. It's about being aware of the things that waste our time so that we can improve our way of working.
The Little Book of Contentment
By Leo Babauta. 112 pages.
From the book's description: The Little Book of Contentment is "A guide to becoming happy with life & who you are, while getting things done."
The post 7 Free Books That Will Help You Become More Productive appeared first on Six Revisions.