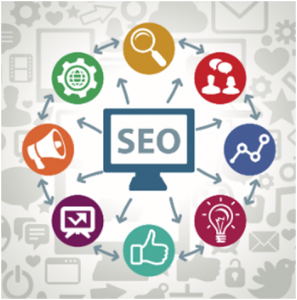 Marketing tools will help us in solving the issues related to the websites. Each tool has its own specification to get information. Marketing tools are of two types paid and free tools. Free tools have some limits in a period of time, but for paid tool we can make use of them at any point of time. In free tools some time there is a chance of getting a wrong result for our query, but in paid tools they are accurate. We can complain them, if its are not working properly.
If you want to buy some marketing tool, it's better to use trial version of that tool then you can purchase them. In SEO companies it's very important for them to purchase the tools because they have to be accurate in their work. SEO tools will help you in finding the rank of your website in the search engine result, finding the reasons for getting your website down, keyword research, Titles selection ideas and all other things you can easily get with the marketing tools.
Some of the latest marketing tools include
Competitive analysis tools
These tools include Analytics SEO, Twitter Counter, Rival IQ, SEMRush, Social Crawlytics, Traffic Travis, SERP metrics, Axandra SEO Tools and Positionly all these tools will help you to improve your search engine rankings to enhance your website visibility with Analytics SEO. You can track the competitive keywords, back link reports, scheduled monitoring, look up organic, check for broken links and all competitive research we can find from these competitive analysis tools. Paid tools have some additional features like download facility, historical features, hourly stat refresh, and PDF report downloads.
Keyword place an important factor in ranking the website, selection of keyword, placement of keyword, keyword density, keyword research all these factors you can find with the help of these tools like STAT Search Analytics, Clicky, Free Keyword Rank Checker, SEscout, Serpfox, Keyword Density Tool, SpyFu, Rage Software's SERank, WebPosition Reporter, Piwik, Authority Labs, Bright Edge, UpCity, Panguin Tool 2.0, YouTube Analytics, Microsite Masters, SEO Rank Monitor and many some other tools will help you in solving the query related to the keywords.
Link building will help you to build the links for your websites, recovery of a broken links, helps to find link target score, track link popularity, Competitive marketing analysis, keyword optimization, international segmentation and build links to content you find relevant and all issues related to the link building can be solved using these tools like DropMyLink, Domain Hunter Plus, Link Prospector, Advanced Web Ranking and some other similar tools.
All these tools will help you to solve the issues and rank the website in search engine result. Many services companies will use these tools for the promotion of their website. If you want to learn the complete details about the SEO you can join any SEO company or institute like page one engine for getting the complete detail about that and you can promote your  own websites.