This freebie contains common writing symbols such as pens, pencils, an eraser, and more.
There are 97 unique icons in this freebie. The file formats available are PNG, AI, EPS and SVG. This icon pack is by Icons8.
Features
Easy to customize
The icons are vector-drawn. This makes it possible to edit and tweak each icon to suit your needs.
Editable source files are included. AI, EPS, and SVG can be edited in Photoshop, Illustrator, Fireworks, Sketch, etc.
Change size without affecting image-quality
For Web use, responsive design can be achieved using the SVG versions of the icons. The icons will look great, regardless of the device. For print, the AI or EPS files can be used to change the size of the images without surrendering visual-clarity.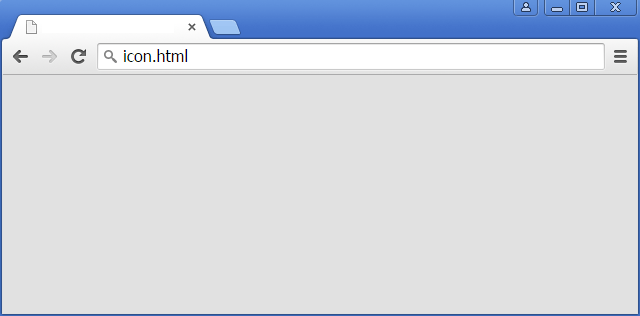 Optimized for Web performance
The Web files of the icons are already optimized. They will load as fast as possible when viewed in a browser. After optimizing the icons, the SVG file sizes decreased by about 60%.
Easy to use
The editable source files are organized well. The layers are intuitively named. They are even color-coded for your convenience.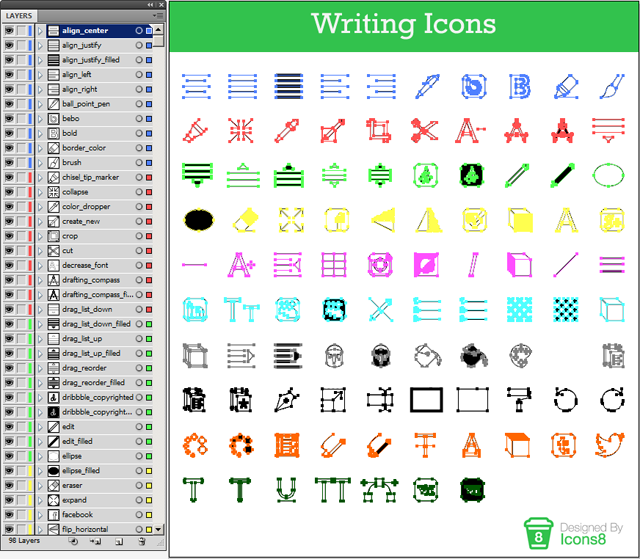 License
These icons can be used for free as part of your projects, even if said project is commercial in nature. See the README.txt file included in the icon package for more details on license/terms of use.
Download
Related Content
Ultimate Free Icon Set: 1000 Free Icons
375 Retina-Display-Ready Icons
100 Awesome App Icons
Icons8 is an icon search app. The Icons8 team is a small squad of designers and developers who are passionate about icons. Connect with Icons8 on Twitter, Facebook and GitHub.
The post Free Writing Icons appeared first on Six Revisions.