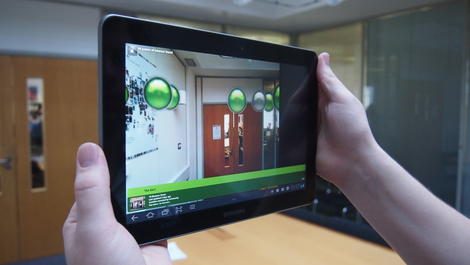 Best free Android apps
If you have an Android device you really are spoiled for choice when it comes to apps, with the Google Play store being home to thousands of them.
The huge quantity of apps doesn't mean they're all quality – far from it in fact. To make sure you never install a duff app here's our selection of the best 50 you should install right now.
We've carefully divided the apps into categories so you can find the apps that suit your needs, and each one has been carefully chosen to ensure that you have the best apps on your device.
1. Vine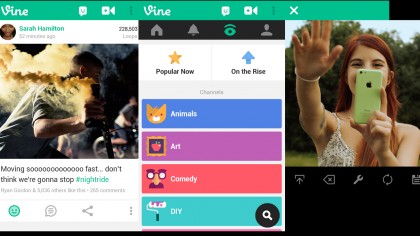 The madly popular social video phenomenon eventually hit Android after an infuriating period of exclusivity on Apple devices, with Android fans now able to see for themselves what all the fuss is about.
Vine focuses on one thing – a simple interface that lets you start and stop recording by touching the screen, and a six-second time limit. Clips are then reviewed, processed and uploaded to the Vine servers, for others to rate.
You might become star. Or just clog up the world's internet pipes with a trillion clips of your cat not doing anything out of its normal behaviour range. Just please don't become the next Dapper Laughs.
2. Bleep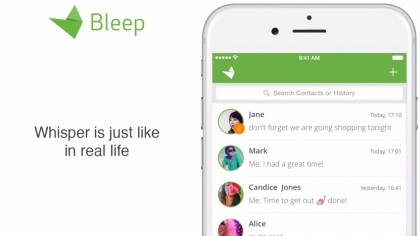 WhatsApp is arguably the king of instant messaging, but if you're concerned about security and privacy it doesn't quite cut it. That's where Bleep comes in. It's a new app by the makers of BitTorrent and it's basically WhatsApp for paranoid people.
Not only are messages fully encrypted but they're stored locally, so no-one can pull them from the cloud. You can also 'whisper' messages which are deleted as soon as they've been read and you don't even need to provide any personal details to register.
3. Twitter
A few short years ago if we'd recommended the official Twitter app as the best resource for tweeting from your Android device, we'd have been laughed off the internet.
However a lot of work has since been put into the official app to help it compete and even surpass third party offerings. New features such as being able to embed tweets within tweets for some sort of tweetception shenanigans, as well as uploading GIFs, are all very welcome.
These new features plus a streamlined interface, a lack of superfluous features some of its competitor apps contain and no ads makes this the best app for firing off a quick tweet.
4. Facebook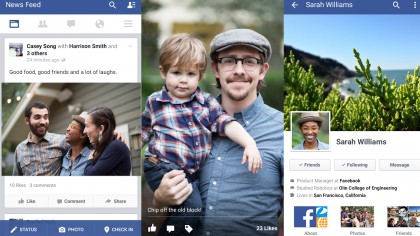 Try as you might, there's very little you can do to avoid Facebook, but thankfully the Facebook app for Android has gone through a number of revisions to make using the social networking website on your Android device easier than ever.
The app is fast and stable, with a simplicity that reminds you of the good old days when using Facebook used to be bearable, though we're a little annoyed that Facebook has siphoned off its messaging service to its own standalone Messenger app, which you might also want to download.
5. WhatsApp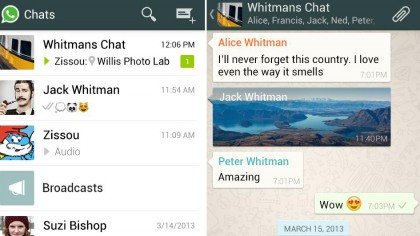 WhatsApp is one of the most essential apps you can install on your Android device, especially if you have friends and family across the world.
Rather than using up your SMS allowance by sending text messages, WhatsApp lets you send messages over any Wi-Fi or mobile data connection instead. You can also send and receive photos with no size restrictions, and if you're using Wi-Fi (or you have unlimited mobile data) they won't cost you any extra to send.
6. VLC for Android Beta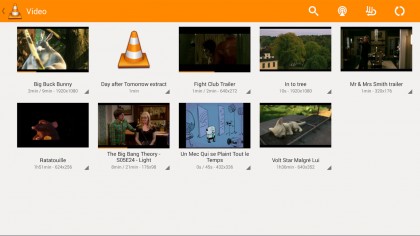 It might not be quite as glamorous as other media players, but if you want a no-nonsense app that can play pretty much any media file under the sun, then VLC for Android Beta is the app for you.
As the name suggests this app is still in Beta which means there could be the odd bug, but we've yet to encounter anything serious and it's perfectly stable for playing and streaming your media from around your house.
7. Musixmatch music & lyrics
If you're anything like us you'll be hunting out the lyrics as soon as you find a new song you like, but with Musixmatch they're already there. Whether you're listening to music stored on your device or streaming from another app like Spotify or YouTube, Musixmatch will display the lyrics over the top.
Like Shazam it can be used to identify music that's playing too, but unlike Shazam once it tags a song it will instantly start streaming the lyrics. It also works with Chromecast, so you can have lyrics appear on your TV and set up some sort of makeshift karaoke party. If you want.
8. Spotify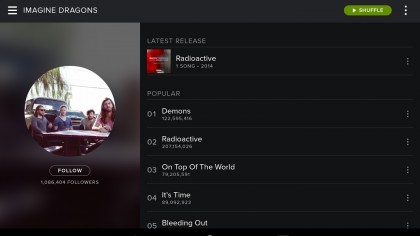 Similar to Netflix, Spotify has been pretty quick to establish itself as the top music streaming service, and the Spotify Music app brings some great features to your Android device, turning it in to a pocket jukebox that delivers your favourite tunes no matter where you are.
Even better you can now listen to Spotify music for free on Android, although if you want to download songs for offline listening and without any ads, then a Spotify Premium account is worth investing in.
9. TuneIn Radio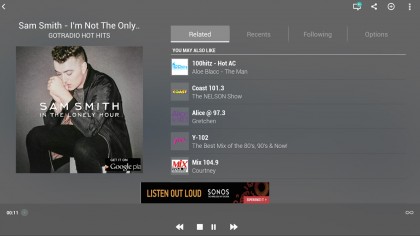 TuneIn Radio turns your Android device into a global radio, allowing you to stream over 100,000 radio stations from around the world. No matter what type of music you're in to, it's almost guaranteed that there's a radio station somewhere in the world that's dedicated to that genre.
Forget messing about with knobs, TuneIn Radio's interface is clear and easy to use on a touchscreen, and you can tune in with just a tap.
10. Amazon Music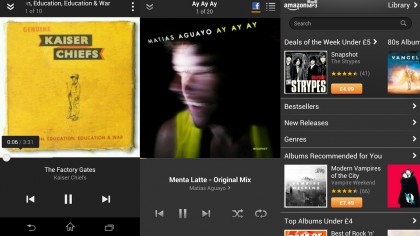 Amazon Music is a clever little app; tracks that are bought from the retail giant are automatically stored within the company's "cloud" servers, from where you can instantly stream them back to your Android device.
You can buy MP3 tracks direct from Amazon's website, but if you bought any CDs that have the AutoRip feature, Amazon will automatically include MP3s of the albums in your collection. For building, managing and streaming a legit Amazon music catalogue the Amazon Music app is a great, stylish option.
11. Evernote
Evernote is an excellent app for your Android device that lets you stash and sync all your text notes, voice memos and files on your phone and access them through a desktop computer.
It's a brilliant productivity tool that lets you organise and search your notes so you always have exactly what you need at your fingertips.
12. Dropbox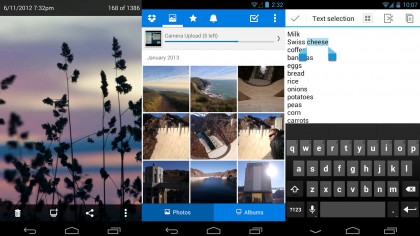 Dropbox is probably the best known tool for syncing and sharing your files, photos and videos across all your devices, and its popularity is well earned. Any files that you save to your Dropbox folder on any of your PCs or devices will appear in the Dropbox app.
It took a while for Dropbox to come to Android, and after a shaky start this app is now essential with a number of helpful new features that let you save photos and videos from your device straight to Dropbox, as well as quickly editing your documents from within the app.
13. Todoist – To-Do List
If you want to give your productivity a real boost, you'll want to make the perfect to-do list that helps you keep organised and Todoist: To-Do List is the best app on Android for this purpose.
Not only can you schedule your days in advance to make the most of your time, you can share products, add documents from Dropbox and Google Drive, and sync all your tasks across your devices no matter what platform they're running.
14. Google Keep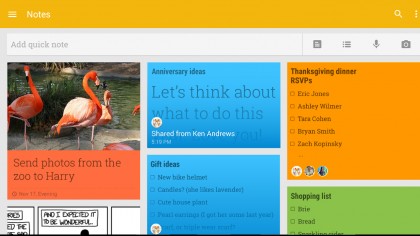 Google Keep is the Android maker's own attempt at muscling in on the clipboard and to-do list app, presenting a versatile corkboard tool that lets users record audio notes, capture photos, create checklists and more.
The star of the show is the resizeable Home screen widget, from which you can access all the features and hit buttons to record clips and take images. Google's so proud of Keep that it's become canon – and has come pre-loaded as part of Android's app set since Android 4.3.
15. Google Hangouts
If you need to talk to member of your team remotely, Google Hangouts is an excellent messaging app that will help you keep in contact through video calls, text messages, photos, GIFs and much more.
Free group calls are great for virtual meetings, and you can connect your Google Voice account for phone number, SMS and voicemail integration. Of course it's not just a great productivity tool, it's also perfect for keeping in contact with friends and family as well.
16. Unclouded
There are so many excellent online storage services out there like Dropbox, Google Drive and BOX, that it can sometimes mean your important files are spread over a number of different websites and services.
Unclouded is an excellent app that gives you an overview of all your cloud storage accounts. You can quickly find out where certain files are kept, see how much storage your files are taking up and locate duplicate files. Managing your cloud storage has never been easier.
17. Pushbullet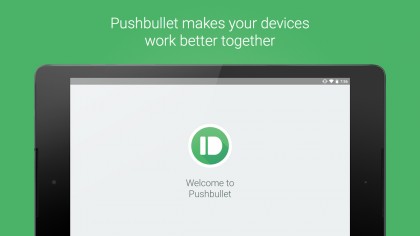 Boost your productivity with Pushbullet, which lets you view your Android phone's notifications and messages directly on your desktop PC. It means if you get a text message you can read it there and then without having to take your phone out of your pocket or bag.
You can also quickly send files from your computer to your phone with only a few clicks, and if you regularly find that you email links to yourself just to open them on your smartphone, then you'll never have to do that again thanks to Pushbullet's link sharing features.
18. IF
IF was formerly known as IFTTT, which stands for "if this then that" and handily sums up what this app does. It's a simple ethos that gives you a huge amount of options for making your Android device even smarter.
You can create simple statements such as "if any photo is taken then add them to Dropbox", or "if my location is home, send a text message to my partner saying "I'm home!"" which can also be shared with other IF users. You'll be amazed how much you can do with such a simple premise.
19. Nova Launcher
One of the best things about Android is how customisable it is, and there are loads of apps out there that can help you change the way Android displays and launches apps to suit your preferences.
Out of these Nova Launcher is the best, giving you complete control over your home screen. You can change the icons, themes, colours, layouts and much more.
20. Skype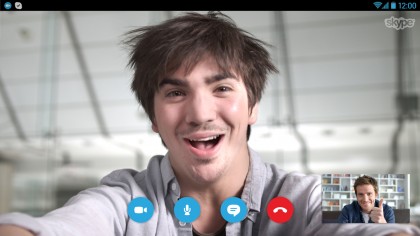 There's a good chance that you've heard of Skype, the excellent voice and video service (with instant messaging thrown in for good measure as well). The Android app integrates brilliantly with your device, making it easy to make and receive calls.
Calls to other Skype users over Wi-Fi are free, but you can also make calls to mobiles and landlines as well. You'll need Skype credit for this, but you could find yourself saving a small fortune, especially if you're ringing people in other countries.
21. Layout from Instagram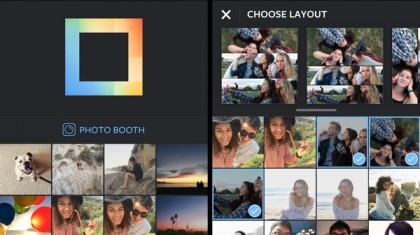 If you love Instagram you'll probably love Layout. It's a much-wished-for tool, which allows you to create collages in a 1:1 aspect ratio, ready for sharing on Instagram.
But while it's an Instagram app you can also save collages to your camera roll and share them to other apps and sites, plus it's slick and simple to use, with intuitive controls and an attractive interface, making it a great collage app whether or not you use Instagram.
22. Snapseed
Snapseed is Google's own photo editor that's been designed from the ground up to make tweaking your snaps as easy and fun as possible on a touchscreen Android device.
Although the interface is simple enough to use with just your fingers, there's also a lot of depth to this app as well. You use tools to tweak and enhance your photographs to make them look the best they ever have, as well as playing around with fun filters that can transform the photos you've taken on your smartphone or tablet.
23. Instagram
Instagram is the go-to app for quickly taking photos, adding quirky filters to them and sharing them with the world. Over 300 million people use Instagram and thanks to the social aspects and effortless interface it's easy to see why it's such a hit.
You're not limited to sharing your snaps on Instagram either, as you can easily add your photos to Facebook, Twitter, Tumblr and more with just a few taps.
24. Tumblr
Tumblr, the next-gen blogging format, is present and correct on Android with its custom app coming with support for the multiple blogs of prolific internet kings, built-in messaging, the usual range of text, image and video sharing, plus there's a really nice landscape layout when using it on a tablet.
All you need is an idea. Photos of biscuits on cats? Fish fingers on a gerbil? Depressing lines of dialogue from your favourite soap?
25. Prey Anti Theft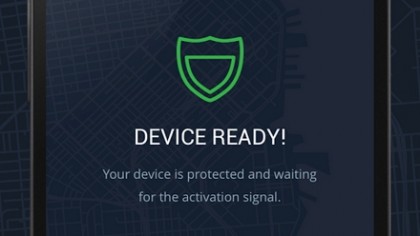 If you've just dropped hundreds of pounds/dollars/kwachas on a new smartphone you'll probably want to protect your investment and Prey Anti Theft helps you do that.
If your phone is lost or stolen you can use your Prey account to find it on a map, take pictures using the front or rear camera, remotely lock it, remotely trigger an alarm even if it's on silent or display a tailored message on the screen, increasing your chances of getting it back, or at the very least scaring whoever stole it.
26. Calorie Counter – MyFitnessPal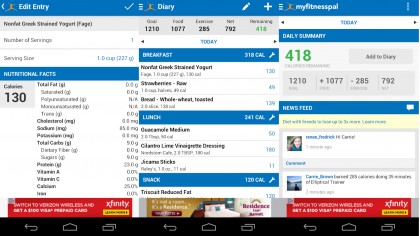 Watching what you eat in a bid to lose weight can be tricky, which is why the Calorie Counter – MyFitnessPal app for Android is such an essential download. It can help you track what you're eating as well as setting goals to help you shed those pounds.
Logging the food you eat is nice and easy, either search from MyFitnessPal's huge database or scan in barcodes and as well as the calories you consume you'll also get nutritional information about every meal. Eating healthily has never been easier.
27. Google Fit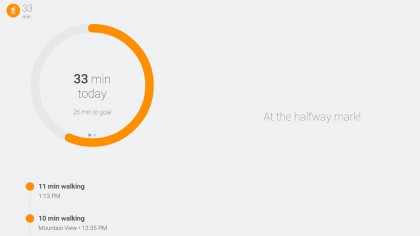 Google Fit is an excellent app for keeping track of your activity and you don't need any additional fitness trackers; you can just carry your Android phone around with you. If you do have Android Wear-compatible fitness trackers and wearables, then Google Fit gets even better.
Fitness goals can also be set to help you reach the level of fitness you desire, as well as keeping you motivated.
28. Endomondo Running Cycling Walk
Endomondo Running Cycling Walk bills itself as the only personal trainer you'll ever need, and it's pretty darn accurate claim. No matter what sports or fitness activity you perform, this app will track your progress and give you information on speed, distance, calories burnt and more.
You can keep a training diary to view your progress and set workout goals and challenges to help keep you motivated.
29. Johnson and Johnson 7 Minute Workout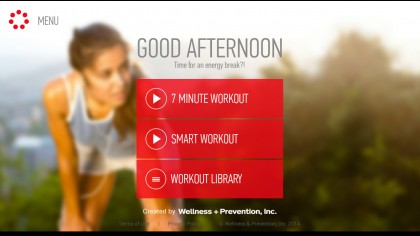 Finding time in our lives to exercise can be tough, but the Johnson & Johnson 7 Minute Workout can help you fit exercises into even the most hectic of schedules.
The official app of the scientifically proven body-weight workout is designed for all fitness levels and contains over 30 minutes of special videos to help you get fit with a seven minute routine that only needs a wall, chair and a bit of floor space.
30. Map My Fitness Workout Trainer
Map My Fitness Workout Trainer is another great app for keeping tabs on your workout regime. As the name suggests it uses the GPS positioning features of your Android smartphone to log your runs, letting you get an accurate look at your workout regime.
Voice feedback will keep you in the loop even when you're in the process of working out, giving you information on your pace, the route you're taking calories burns and plenty more.
31. Duolingo: Learn Languages Free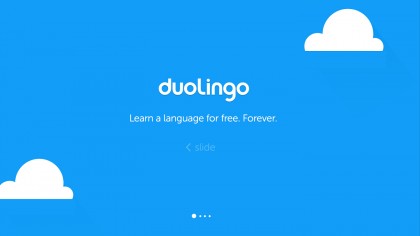 If you fancy learning a foreign language then make sure you download Duolingo: Learn Languages Free, as it's one of those rare apps that manages to be both educational and fun, ensuring that you'll keep coming back for more to brush up on your langueage skills.
Spanish, French, German, Portuguese, Italian, Dutch, Irish, Danish, Swedish, and English can all be learned, it's completely free with no ads or hidden fees and it's one of the best ways you can learn a new language with your Android device.
32. Wikipedia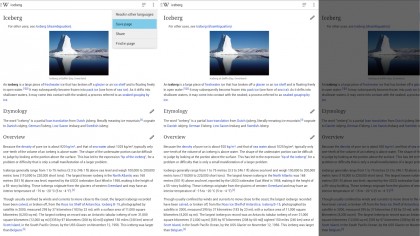 The official Wikipedia Android app is very nice to use, presenting a simplified version of the desktop site's content, plus an ever-useful offline saving option if you need access to pages when out of reception range. You also get location aware features, making it easy to randomly browse for interesting things in your vicinity.
33. Microsoft Office
Microsoft Office? On Android? Don't worry, you have read that right; Microsoft's suite of office applications is now available on Android devices and not only is it free, it's also really rather good.
Word, Excel and PowerPoint are all included, so you can open and edit your documents no matter where you are.
34. Google Drive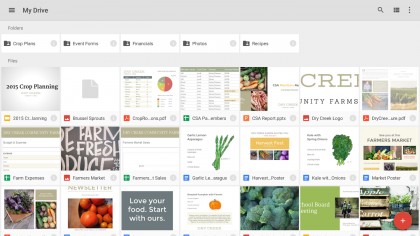 If having Microsoft on your Android device feels a little weird, then worry not, as Google Drive has you covered as well. You can view all the files you save to the Google Drive cloud storage service, as well as share them with friends and co-workers.
PDFs, photos, videos and much more can be accessed through this handy app.
35. Google Translate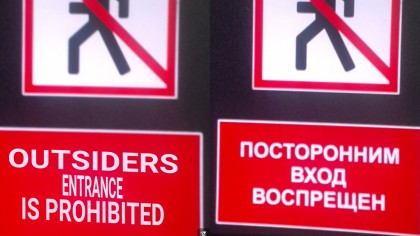 If you need to quickly and easily find out what something means in another language, then there's no better way than with Google Translate. You can translate between 90 languages and even converse naturally with speakers of other languages and let Google do the translation.
One of the best features lets you use the camera of your Android device to translate real-world objects such as signposts and posters. Just point, shoot and translate!
36. Dolphin Browser for Android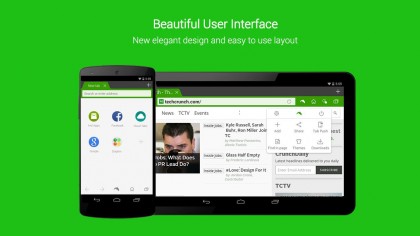 Don't just settle for Chrome or whatever web browser your Android device's manufacturer has installed, Dolphin Browser for Android is an excellent alternative that brings innovative new ways to read your favourite websites.
Not only is it fast and smooth when delivering websites, it combines voice and gesture controls to make browsing even more comfortable on your mobile device. A customisable home screen also helps you get to your favourite sites in a flash.
37. Lumi: Smart News
There's so much interesting stuff on the web, but finding it can sometimes feel like swimming through an ocean of cat pictures. Lumi makes it easy and fun. It's basically like Tinder for news, a story pops up on your screen and you can then read it, swipe right to like it, in which case it will be saved to your profile, or swipe left to skip it.
As well as saving what you like for later reading the app also tailors its suggestions based on what you do and don't like and there's a social aspect too, as you can follow other users and see the stories they like.
Not only will it quickly start throwing up stories you're into, but it might also surprise you, presenting stories that you love but would never likely have found on your own.
38. Pocket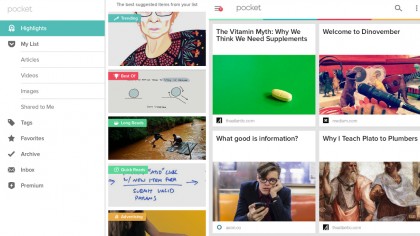 Even in 2015 there are still times and places where we can't get an internet connection, but this doesn't have to mean you can't read websites, however, thanks to the excellent Pocket app. It allows you to save articles, news stories, blog posts, videos and much more, letting you read and watch them offline.
installed you can also synchronise your saved articles across them all, allowing you to pick up where you left off and continue reading.
39. Feedly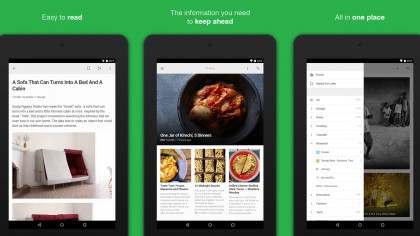 If you've got a huge list of websites and news sources that you like to keep up to date with, then you'll need to get Feedly. This excellent RSS feed reader collects all the latest news from your favourite sources and brings them together in an elegant interface that makes it easy to find what you're looking for.
40. uTorrent
If you regularly download entirely legitimate and wholly legal work and learning torrents, then uTorrent is for you. It can open the magnet links provided by some of the internet's largest torrent sites, then away you go, queuing and managing torrents and download/upload speeds just like you might on the desktop client.
41. Kindle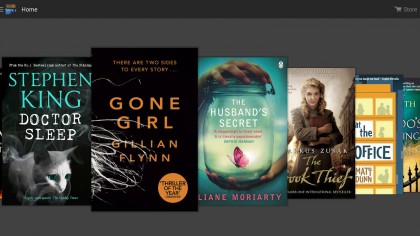 Amazon's Kindle app is a great e-reader, which is seamlessly linked with your Amazon account. Support for magazines and newspapers is limited at the moment, with only a handful of niche publications in Android-friendly format.
But for books it's great, with plenty of screen and text display options to get it looking a way that hurts your eyes the least. Another exciting new way to collect classic novels you'll probably never get around to reading because there's the internet now.
42. eBay
Another app that's been out there for a while on Android, the eBay tool has also been updated so much that it's now a credible alternative to the desktop site.
You can list items that you want to sell direct from the app, while there's a simple PIN system that makes paying for your winnings via PayPal much simpler and less convoluted than it is on the full blown web site.
43. Tinder
Tinder is the dating app that's taking the world by storm, and it's easy to see why as it lets you view and connect with people nearby, and its simple interface could net you a match made in heaven.
All you need to do is swipe through the photos of people who are using the app nearby and if you like the look of someone swipe right and if not swipe left. If someone likes you back, you'll be put in contact with them through the app. It's also compatible with Android Wear devices.
44. SketchBook Express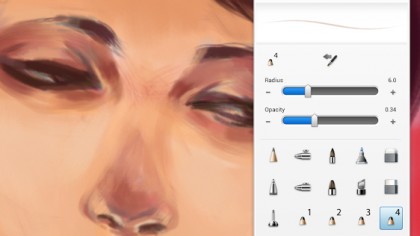 If you're a budding digital artist on the go then make sure you download Sketchbook Express, an amazingly powerful and versatile app that can turn your Android phone or tablet into a digital canvas.
This free version of the renowned Sketchbook Pro software features plenty of the tools that come with the paid application, including 15 preset brushes and multi-touch navigation.
45. Uber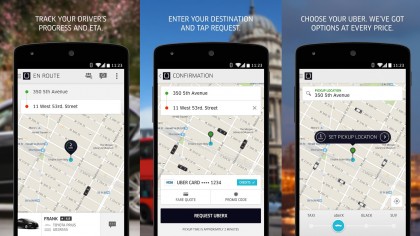 Uber is transforming the way we travel. You can quickly and easily request a taxi using the app and get picked up within minutes and you can compare rates and get quotes, as well as paying with Google Wallet, PayPal or by adding your credit card to a secure Uber account.
The Uber service is available in over 50 countries, and it's rapidly growing. Give it a try and you'll never want to hail a taxi the old fashioned way again.
46. Vivino Wine Scanner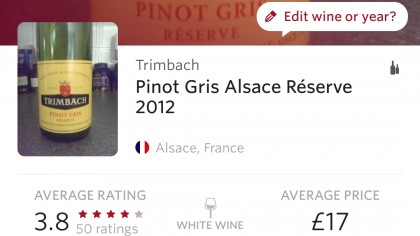 Finding a good bottle of wine can be a minefield, especially if you don't know a Beaujolais from a Barolo, but help is at hand from Vivino.
Just use the app to take a picture of any wine label and it will come back with a description, user reviews, ratings, average prices, food pairings and more, so you know whether or not you're buying a good wine at a good price.
There's also a premium subscription service for true connoisseurs, but the free app gives you all the tools you need to pick the right bottle.
47. Twickets
Ever wanted to go to a gig but it's sold out? Rather than turning up at the event and trying to buy tickets at hugely inflated prices from unscrupulous scalpers, use the Twickets app instead.
This puts fans who have missed out in touch with other fans who can't make it to the event. Sports, comedy, musicals, cinemas, live music and much more are all covered, and the only rule is that no one can post tickets above face value, so you'll never be ripped off.
48. Amazon Appstore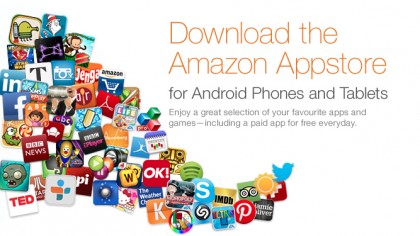 There's a particularly great reason to have the Amazon Appstore on your phone or tablet – free stuff. Amazon is enticing users to stick its alternate Android app store on their devices with the promise of a free app every day, with some classics like Sega's ChucChu Rocket and World of Goo featuring as previous daily freebies.
The catch is these are unsupported releases, meaning no updates or fixes in the future, but you can't moan too much about getting some ace freebies every day.
49. Skyscanner – All Flights!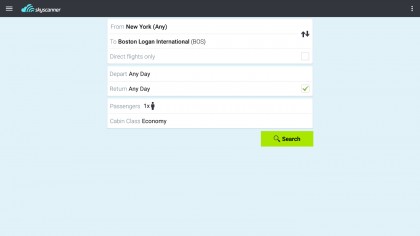 Compare millions of flights from airlines around the world with the Skyscanner app and grab yourself a real bargain.
In only a few seconds you'll be able search and compare flights to find the cheapest ones available, and you can book your chosen flight directly from the app while you're on the go. You can also search for random destinations to give you inspiration for your next holiday.
50. theScore – Sports & Scores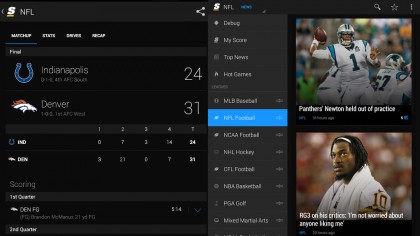 If you're a sports fantatic and need to keep up with the results no matter what sport or team you support, then theScore is an essential app that you'll want to make sure is installed on your Android device.
Covering all the major sports including football (both real and American), basketball, hockey, golf and much more, you'll get the latest news and alerts to keep you up to date with any game. Player Card Profiles is a particularly great feature that gives you in-depth stats and analysis of players.