Gaming laptops are the jocks of the PC world: hefty, powerful but with limited real world use.
A division of Gigabyte, Aorus is a brand the former is hoping will be synonymous with a less blingy form of gaming laptop.
Basically, the Aorus is meant to be a little bit classy, and the Aorus X5 is the perfect showcase for this philosophy.
Design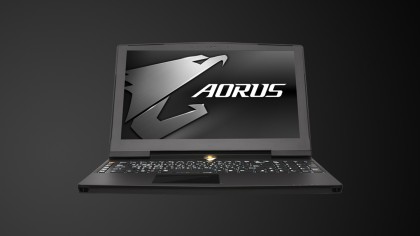 The reason you'd get the X5 is in the dimensions. I dread carting around my monster laptop but the X5 weighs a relatively slight 2.5kg and isn't as ostentatious looking as say, an Alienware or MSI.
Meanwhile, it comes in at 390mm wide, 272mm deep and 22.9mm high. We don't have prices as yet, but it's probably not going to be cheap.
The fully backlit keyboard boasts individual macro keys and is refreshingly economical: there's no wasted space here, though the surface at each side of the mouse tracker is clear (and free of superfluous branding).
Performance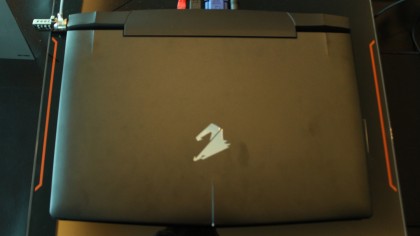 What's inside is most important though, and the X5 doesn't skimp for a gaming laptop: it boasts two powerful GTX 965M with 8GB video RAM, an i7-5700HQ processor boasting 3.5GHz and a 15.6 inch 2880×1620 IPS display.
That's a bunch of pixels. It comes with 8GB DDR3L, but you can max it out to 32GB (you won't need to, though).
Most importantly, the Aorus X5 is among the first gaming laptops to wield Nvidia's G-Sync, which greatly improves smoothness and all but eradicates screen tearing and stutter.
ASUS, MSI and Clevo are among the other laptop brands bringing G-Sync to the table, so expect it to be a standard feature in the near future.
Early Verdict
A lot of vendors were hellbent on capitalising on PC's huge eSports industry at Computex this year, and while it's relatively simple to get League of Legends or Counter-Strike running on a laptop with all streaming functionality switched to 'go', you'll want something like an X5 if you want to play, say, The Witcher 3 at max settings in the park.