iOS, OS X, Apple Watch and Apple TV
A little more worldly and a little bit wider, Apple is bound to start off its Worldwide Developer Conference keynote touting inroads into China (worldly) and sales of the Apple Watch, a new product category (wider).
At least, that's what we expect from minute one of WWDC 2015, which officially starts on June 8 at 10am Cupertino time, 1pm Eastern and 6pm BST.
The Apple keynote will really get interesting when Tim Cook graces the stage, wearing an Apple Watch of course, to tout what we expect are two new operating system revisions.
The latest versions of its mobile-based iOS and computer-based OS X software are likely to be joined by new Apple TV hardware, one with serious content players to take on old-fashioned cable companies. Finally.
Yes, we may hear about the future of live streaming content while live streaming this Apple keynote. Before we boot up the always-required Safari browser in order to watch this event next month, let's review what's expected and rumored about WWDC 2015.
iOS 9 beta or just iOS 8.4?
Apple's WWDC keynotes have, in the past, given us our first glimpse of the new iOS version, but as much as we want to know the iOS 9 release date and features, we may have to get through iOS 8.4 first.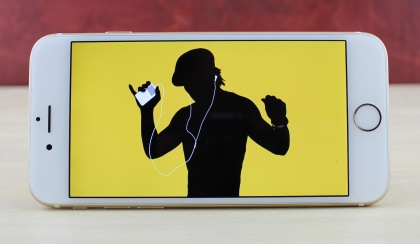 Apple is readying iOS 8.4 for public consumption, according to the latest rumors, with an Apple Music streaming service to take advantage of its pricey Beats Music acquisition and take on Tidal, too.
An artist-infused social network has also been partially leaked via the ongoing iOS 8.4 beta. Musicians can add song samples, pictures, videos and concert updates for followers.
But that's just half of the story for WWDC 2015. Expect Apple to pledge more stable iOS updates from here on out. Wi-Fi and battery drains bugs, begone.
iOS 9 has been tipped to include public transit directions, a better on-screen keyboard and future-proof the software for Force Touch display controls for iPhone 6S.
Apple may also tease iOS 9 with greater stability, a smaller download size and a smarter version of Siri.
OS X 10.11 beta for Macs
There are a lot of new Macs out there, and these upgraded machines are due for an updated operating system, or at least a preview of one.
The software-focused WWDC 2015 keynote makes it the ideal location to unveil an OS X 10.11 beta to Apple-enrolled developers, one that makes Force Touch more than just a tech demo.
Its behind-the-scenes enhancements are expected to make it faster and more stable than OS X 10.10 Yosemite, and further tie it and iOS together, but not merge them.
This is in no small part because Microsoft is launching a more nimble Windows 10 in the coming months, and Google Photo just just dished out is prepping its own Apple Photos-rival for Google IO.
Apple Watch sales and update
The first Apple Watch update is already being downloaded by early adopters of the smartwatch, but there are more features to come.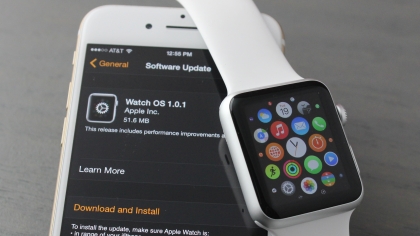 Custom watch faces beyond the default 10, a Find My Watch app and the ability to control an Apple TV from your wrist are all features tipped for the conference.
An official tally of Apple Watch sales may kick off the keynote. Projections beyond pre-orders have been scarce, though estimates indicate it sold more in its first day than Android Wear did in its first five months.
Apple TV, but not a television
Don't expect an Apple television at this WWDC, or any keynote in the near future, for that matter. The company is reportedly pulled the plug on such an idea.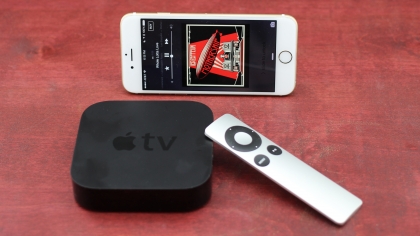 Instead, every prediction leans toward a new Apple TV set-top for 2015, one that has more content deals than just HBO Now, and a touchpad-equipped remote to boot.
The streaming service that was to accompany the new Apple TV may be delayed, and the box itself may skip 4K TV specs altogether in favor of a more realistic TV content streaming resolution.
Siri and HomeKit support may pop up on the big screen, though. Meanwhile, while Amazon Fire TV and Google Nexus Player have gamepads accessories, Apple has only been rumored to be jumping into the crowded gaming space.
iPads, Macs, iPhone 6S and… iPods?
'Think Different' about iPad
Recent iPad sales have made it clear that Apple needs to think different about its iPad line. Yes, it's the best tablet on sale, but its sales are being "cannibalized."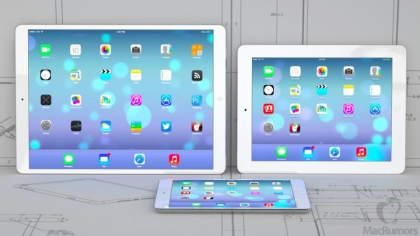 Those are Apple CEO Tim Cook's words, noting that the bigger iPhone 6 Plus and smaller 12-inch new MacBook are stealing sales away from the 9.7-inch slate.
Apple can do two things to reinvigorate its iPads. First, it could very well use WWDC 2015 to unveil the iPad Pro. With specs like a 12.9-inch display, the larger iPad would be well suited for businesses and stores that need cash register replacements.
Second, iOS 9 could pave the way to more enterprise-ready features, with true multitasking and individual user profiles. Cook backs up this theory by saying, "I still am a big believer for iPad to play in a major way in enterprise."
New Macs?
Apple often reserves new Mac announcements for its Worldwide Developers Conference, but are there any new computers left to update?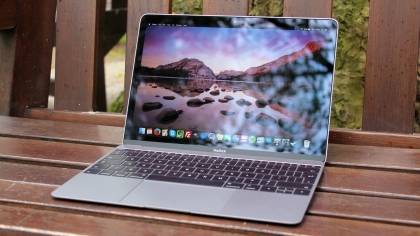 The new Macbook and Force Touch-equipped 13-inch MacBook Pro Retina overshadowed the Apple Watch at its recent launch event in March.
This week, the redesigned trackpad with haptic feedback came to the 15-inch MacBook Pro Retina and Apple introduced a new low-priced iMac with Retina 5K.
What's left? The MacBook Air may finally get a Retina screen or Force Touch trackpad, but it could cannibalize the new MacBook on one end and 13-inch Macbook Pro on the other.
Apple's mini tower, the Mac Pro, was announced in December 2013, but the company is often slower to update its desktop PCs with upgradeable parts. Mac Mini got a refresh in October 2014. Slim pickings to say the least.
It won't go away: iPod Touch rumors
The last time the iPod Touch was refreshed, it was being unveiled alongside the iPhone 5 in 2012 and marked the debut of the lightning port that everyone complained about at first.
That means the current iPod Touch 5G has dated specs: a 4-inch display, iPhone 4S-level A5 processor and 5-megapixel camera. It runs iOS 8, but can it handle iOS 9?
Apple has three possible directions with the iPod Touch: upgrade it at WWDC, upgrade it at its next iPhone event, likely in August or September, or axe it altogether when iOS 9 arrives.
Yes, everyone's focus is on the new iPhone, but the desire for an iPod Touch 6G has a cult following, one that doesn't need a monthly carrier fee to access their favorite apps.
iPhone 6S tease
Don't expect Apple to debut the iPhone 6S at its Worldwide Developer Conference. The 4.7- and 5.5-inch smartphones are due for a refresh in September or as soon as August.
That doesn't mean the company won't throw out subtle hints as to what to expect from the new iPhone. Often times, the iOS beta software tips its hand to new hardware.
Things to look out for include Force Touch, a DSLR-quality camera, an Apple SIM card and double the RAM.
Smaller-fingered iPhone 5S users who have resisted upgrading to the iPhone 6 and iPhone 6 Plus may be most excited about a potentially smaller iPhone 6C.
Apple WWDC wrap-up
Nothing about Apple's WWDC 2015 keynote is certain until it starts live streaming on June 8 at 10am Pacific, 1pm Eastern and 6pm BST.
New Macs, the 12-inch iPad Pro, a new iPod Touch and iOS 9 are long shots at this point, but we could all be in for a "one more thing surprise."
More than anything, it's a software-focused conference, so iOS 8.4 and OS X 10.11 are natural shoo-ins. All of the new Apple TV rumors make that the most certain hardware centerpiece.
Apple shook up the smartphone market with the original iPhone, introduced the defining tablet with the iPad and is now outselling its competitors with the Apple Watch. It may do the same with television next month, just not with a flat-screen.