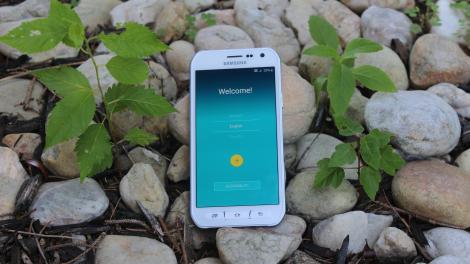 Introduction, design and display
Don't drop the rather delicate Samsung Galaxy S6. Unless, of course, you're going to (figuratively) drop it in favor of the shock, water and dust-resistant Samsung Galaxy S6 Active.
This more rugged Android phone is actually worth considering, now that Samsung has switched its flagship device from a plastic build to a sleeker, but more vulnerable, glass and metal body.
The Samsung Galaxy S6 Active, with its bright 5.1-inch display, outfits nearly all of the same killer specs in a hard plastic shell that's easy to grip without worry, even if it's not especially nice to look at.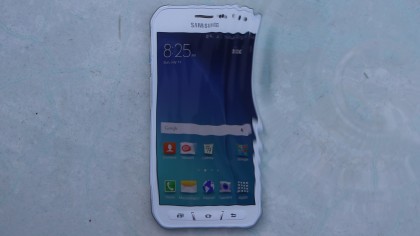 It doesn't have all of the features we were hoping for from the Active phone. But adventurers and butterfingered phone owners will appreciate having the best phone in a more resilient skin.
Release date and price
The official Samsung Galaxy S6 Active release date was in June, though the phone's availability has been limited to the AT&T network in the US.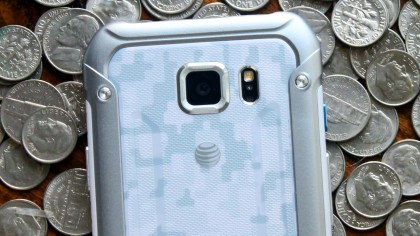 Samsung hasn't announced plans to bring its rugged phone to the UK or other US carriers, like Verizon, Sprint and T-Mobile. The Galaxy S4 Active was the last international Active phone.
Right now, the Galaxy S6 Active costs $199 with a two year contract, $695 if bought outright and $23.17 a month with AT&T Next. In the UK, that would likely put the price at £560. An unlocked S6 Active is not available.
Design
The Galaxy S6 Active armors up in hard plastic and rubber, trading in the glossy, but ultimately fragile, glass back and metal frame of the normal Samsung Galaxy S6 and Galaxy S6 Edge.
Built like a tank, or at least a hard plastic humvee, it's tougher than other devices due to these solid-feeling materials. Samsung loves to boast that the parts come together to help the phone pass "military specification testing" against 20 specific environmental conditions.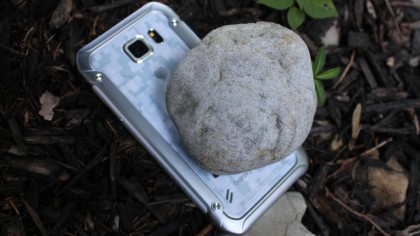 Within reason, it's impervious to extreme temperatures, dust and sand, shock and vibration and low pressure and high altitudes. It's also waterproof up to a certain depth. Its IP68 rating means it can be submerged up to 1.5 meters (about 5 feet) for 30 minutes, even with its capless USB port. That's something we tend to see from only Sony and its phones like the Xperia Z4.
It's no longer a worry if you leave your phone in your sun-baked pickup truck – because that's what you drive if you own this phone – or accidentally submerge it while doing tricks on a jetski (because that's what you do for fun). This phone is designed for people who live life to the fullest as well as those sedentary folks who are equally accident prone in normal life.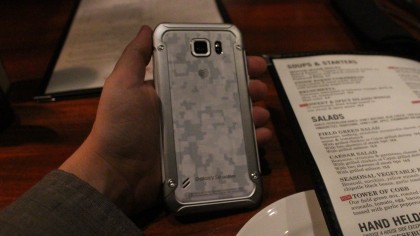 The colors reflect that "YOLO" lifestyle, too, for better or worse. AT&T sells three schemes: Camo White (really, white and gray), Camo Blue (dark blue and black) and Gray (really, off-black). The gray is the… least unattractive. It's strictly about personality with the other two.
Aside from the gaudy Camo theme, I like everything about the Galaxy S6 Active design. Its faux metal frame is convincing, complete with metallic riveting in the corners, and the entire device is very grippy thanks to a textured back and buttons.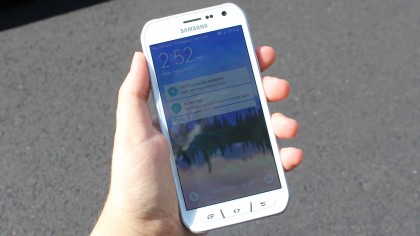 There are three large physical buttons on the front of the device instead of Samsung's usual software buttons with haptic feedback. They're textured, strong and very clicky.
There's also an additional shortcut button on the frame that stands out in a unique blue color. Pressing it leads to Samsung's Activity Zone app, and holding it down is a shortcut to the music app – but it can be mapped to other functions, like the camera.
All of this extra protection and large, physical button layout gives the Samsung Galaxy S6 some additional weight and girth. Its dimensions are 146.8 x 73.4 x 8.6mm (5.78 x 2.89 x 0.34 inches) and it weighs in at 150g (5.29 ounces). That's a bit thicker, wider and longer than the Samsung Galaxy S6 at 143.4 x 70.5 x 6.8mm, and it's noticeably heavier at 138g (4.9 ounces).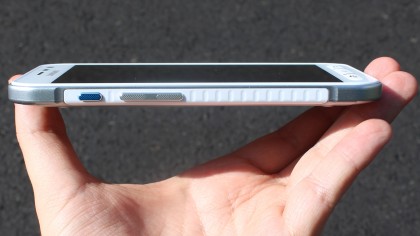 That said, the Samsung Galaxy S6 Active ensures you won't need to also buy a case for your new phone. It's built right on there.
Display
Outdoor-friendly and just the right size for one hand, the 5.1-inch Super AMOLED display is the reason the Galaxy S6 Active works so well for active lifestyles.
The sun is just no match for the screen brightness, which maxes out at over 1,000 lumens at the right settings. It's the same iPhone 6-beating screen technology we saw in the Galaxy S6.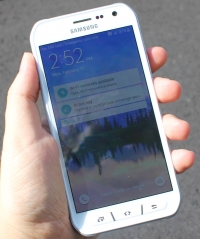 Less importantly, the resolution doubles the 1080p iPhone 6 Plus at 1,440 x 2,560 pixels – that's 577 pixels per inch. No one is beating Samsung's rich and vibrant AMOLEDs these days.
Its stunning 5.1-inch display is protected by Gorilla Glass 4. It's not indestructible, like many of the other parts of this phone, but the screen is well guarded without resorting to more serious measures, like the slightly curved LG G4 or dramatically curved LG G Flex 2.
I do miss the double-tap-to-wake method of turning on recently reviewed devices, like the LG G4, HTC One M9 and Asus Zenfone 2. Otherwise, the brightness, the resolution and the pixel count are all carried over from the Galaxy S6, and they really show the benefits of the company's QHD, Super AMOLED displays.
Specs and performance
Beneath the Samsung Galaxy S6 Active's airtight waterproof design are almost all of the same internal specs you'll find in the more porous Galaxy S6 and S6 Edge phones.
Samsung packs a lot of power into a 14-nanometer space, thanks to its Exynos 7420 system on a chip. This returning octa-core processor combines a 1.5GHz quad-core Cortex-A53 and 2.1GHz quad-core Cortex-A57. There's also the same Mali-T760 graphics chip onboard.
Translation? This phone for active folks doesn't slouch when it comes to speed or performance. It has a relatively high memory ceiling, too, with 3GB of RAM. I've tested a few phones with 4GB of RAM, and the Galaxy S6 Active still bests them in overall throughput.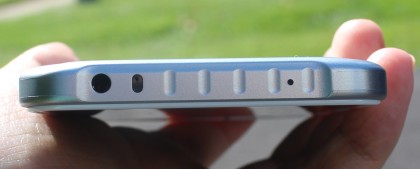 Galaxy S6 Active benchmarking actually came out ahead of its non-waterproof counterpart, averaging a score of 5,244 in three consecutive Geekbench 3 tests. This is an improvement on the Samsung Galaxy S6, which ended up 4,849 while running the same Android 5.0.2 operating system. Both are snappy, fast-loading phones, and while the numbers are different, neither has shown signs of significant slowdown. It's a testament to Samsung's use of its Exynos processor and bailing on the Qualcomm Snapdragon 810 that has been troublesome for LG G Flex 2 and the HTC One M9.
There are only a few areas in which the Active doesn't go the distance. It's only available with 32GB of internal space, and system memory already takes up 7.11GB. That means users really have 24.89GB to play with. The Samsung Galaxy S6 and its curved Edge cousin offer 64GB and 128GB capacities to remedy this problem, but the Active does not.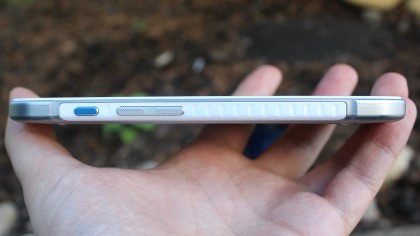 You won't find a microSD card slot to supplement the internal space issue, contrary to rumors that it would arrive in the S6 Active. The scuttlebutt made sense, because the feature was unceremoniously axed from Samsung's Galaxy S6. The same goes for rumors of a swappable battery. Both are no shows, as is any sort of fingerprint sensor for biometric lock screen authentication or Android Pay.
While this is a 4G LTE phone, there are also fewer bands onboard this particular Galaxy S6 variant, limiting its connectivity to the AT&T's GSM network. Don't expect to be able to unlock this device and start using it with CDMA-based Verizon and Sprint cell towers. Half of the US is locked out of this rather fun device.
It's a pity that networks can't be switched on the fly, because the nano SIM card is uniquely easy to pop out. It can be yanked out with a fingernail, yet stays secure enough to be fully waterproof. I'd like to see this design in more phones instead of forcing me to bend back a paperclip every time I can to insert a new SIM card.
Android 5.0.2 and apps
Even though the Samsung Galaxy S6 Active repels water, the interface is still not immune to Samsung's garish "water droplet" unlock screen and its accompany sound effects. Somehow, the Galaxy S6 and S6 Edge escaped these maddening bloops and bleeps.
Luckily, everything beyond this annoying lockscreen is impressive, thanks to the improved Samsung TouchWiz 5.0 interface with Android 5.0.2 Lollipop behind it. Don't let these numbers fool you. The Active is actually behind the S6, which launched with Android 5.1 Lollipop – but beyond some bug fixes, the feature set is exactly the same.
The Active and all modern Galaxy phones also have one of the most pressing additions ahead of this autumn's Android M update. They can all silence the phone by holding down the volume down key. Google's pure Android Lollipop UI rudely got rid of that, stopping short with "vibration only" as the lowest setting no matter how hard you hammer down the volume rocker.
Samsung still needs to enable silencing their devices from the lockscreen. Why does it have to be unlocked to change the volume or mute? When my phone is in my pocket, but out of sight during meetings and in movie theaters, that's when I want a no-look mute button the most. iPhone 6 and iPhone 6 Plus have kept the all-important mute switch, much to my delight.
Default apps, messaging and call quality
Samsung offers basics like Email, Messages, Memo, Clock, Contacts, Voice Recorder, Video, Music, Calculator and Calendar (not to be confused with Google's better Calendar app that isn't pre-installed). The phone has a robust Camera and the standard Gallery app, and more intricate programs for multimedia, fitness and productivity apps: Milk Music, Milk Video, S Health, S Voice and Microsoft Office rival, Hancom Office 2014. More meaningless apps await in the Galaxy Apps Store.
Activity Zone is unique to the Samsung Galaxy S6 Active. It features a grid of app shortcuts, like weather, barometer, compass, stopwatch and flashlight – all sorts of tools survivalist phone owners need.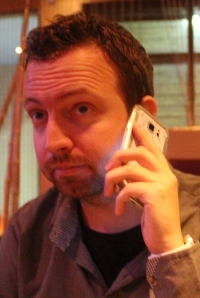 Sponsored apps that land on the device include Uber, YellowPages, Peel Smart Remote, and WildTangent Games. (The latter of which obnoxiously adds a homescreen shortcut as soon as you boot it up for the first time from the app drawer.)
The other good news is that call quality remains on par with the excellent Samsung Galaxy S6 and S6 Edge. The TouchWiz dialer is good, but there's no native way to switch between calls, texts and video calls on this phone, something that Google's Nexus 6 phone gets partial credit for and Apple's phones and tablets gets full credit for.
Camera
Thrillseekers will love the Samsung Galaxy S6 Active not only because it stands up to life's tumbles, but it takes gorgeous, color-rich photos at a moment's notice.
Its 16-megapixel (MP) rear camera, ported over from the standard Galaxy S6, snaps large pictures with 2,988 x 5,312 pixels. The quick launch method of double tapping the home button brings up the default camera app in a jiffy and the autofocus is fast and accurate.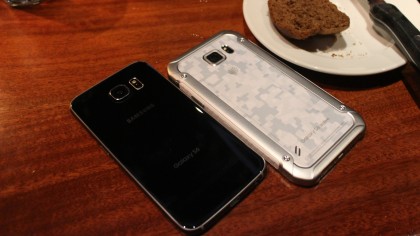 Samsung has refined its camera software to be the right balance of showing less clutter, yet still remaining feature-packed. You can hide the flash toggle, timer, HDR toggle and, these days, meaningless effects grid.
Auto mode is on by default and works 99% of the time, but a more intricate Pro Mode offers full controls over exposure, ISO, white balance, focal length and color tone. There are three slots in which you can save your favorite custom settings.
This is as close as you're going to get to DSLR settings on an Android phone, with the LG G4 offering a comparable manual mode. Also fun to toy around with are Panorama mode, a 3D-like Virtual Shot mode and Select Focus mode, which returns from the Samsung Galaxy S5 to let you change the focus after a shot is taken.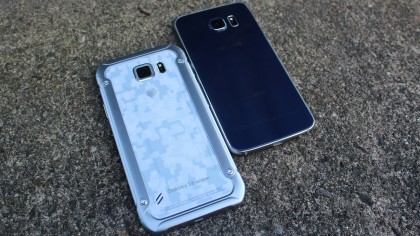 Samsung has specialized in selfies this camera generation with an upgraded 5MP camera and better software. I got a lot of use out of its Wide Selfie mode, which let me pan multiple people so that I could get a proper group shot. It's stitching works – most of the time. Interval Shot mode works the same magic by snapping a bunch of shots. Maybe one of the dozen will actually catch me not blinking.
Underwater photos and video quality
The Samsung Galaxy S6 Active camera shoots equally impressive video, resulting in 2160p footage at 30 frames per second (fps), 1080p video at 60fps and 720p slow motion video at 120fps. There's also a fast-motion video mode that just speeds up the footage with Hyperlapse-like results.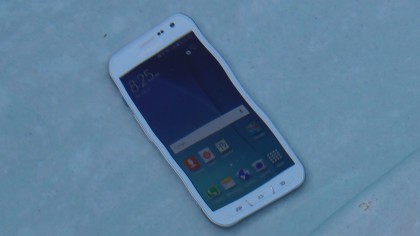 All of this is perfect for underwater video and photos, a unique feature of the Samsung Galaxy S6 Active. Dipping it in the pool, I didn't have a problem snapping photos or recording videos.
I couldn't always swipe between menus while underwater, but everything else worked, including the physical volume buttons that turn into camera shutter shortcuts when the camera app is open.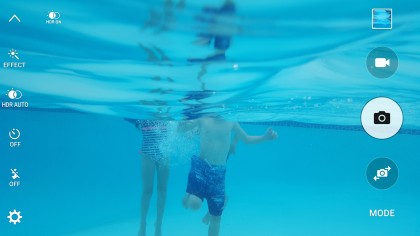 Bright, color saturated and highly detailed HD photos and videos make the normal Galaxy S6 the best camera phone to own right now, and for some people the waterproofing design makes the Galaxy S6 Active even better.
Camera samples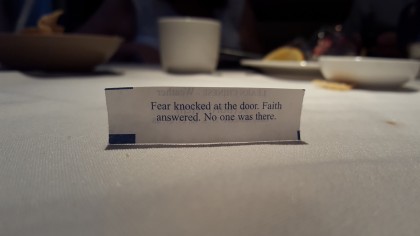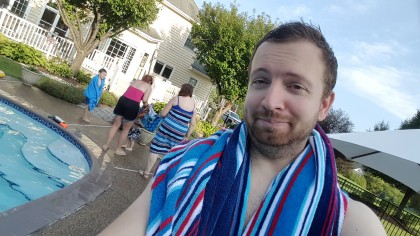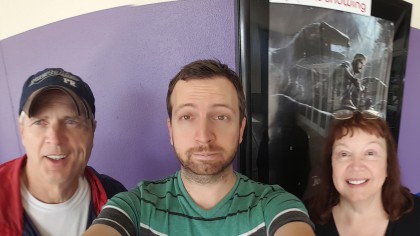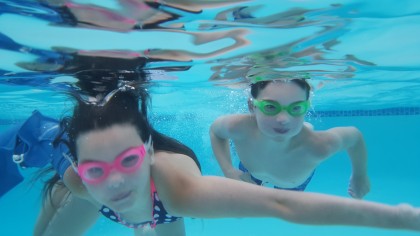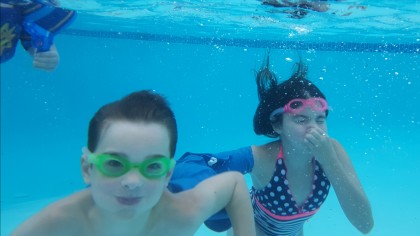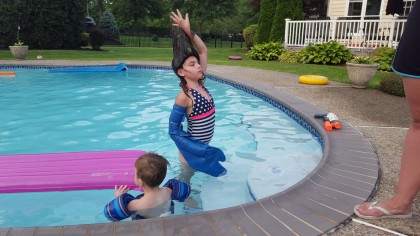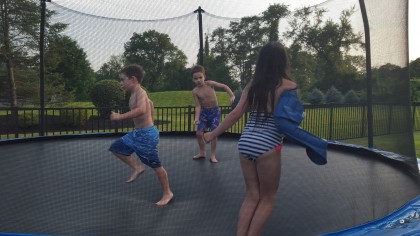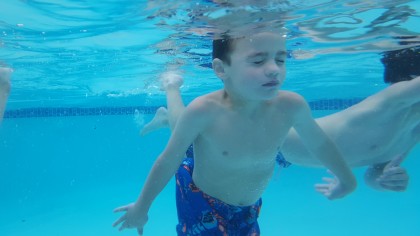 Battery life
Not everyone needs an armored up phone that's built to be water resistant, dustproof and shockproof. However, most everyone needs a smartphone with better battery life.
While not swappable, the Samsung Galaxy S6 Active battery is 3,500mAh, an increased capacity over the 2,800mAh of the normal S6.
Real-world and lab tests prove that it makes a difference, too. The S6 Active was able to achieve a full day and a half of heavy use, while the S6 got through just a day.
Labs tests were just as stellar when we ran a looped HD video for 90 minutes. It drained just 7% from a fully charged battery, leaving me with 93%. I was actually able to walk away from this test and continue using the phone for the rest of the day and part of the next morning. That never happens.
To put that into perspective, the same video drained 16% of the Samsung Galaxy S6 battery, leaving it with 84%. Would you want more than double the battery life after watching a movie? It's really a no-brainer.
The only smartphone to top the Galaxy S6 Active is the old LG G Flex with the same 3,500mAh battery capacity, and it didn't win by much. It drained 6% during the same 90-minute test. I chalk that up to LG's lackluster 720p display, which the company made up for with the LG G Flex 2 earlier this year.
The only caveat with the extra Galaxy S6 Active battery power is that it does take longer to charge. Luckily, this is Qualcomm-quipped Quick Charge phone that supplies buyers with a Fast Charging block to rapidly restore battery life. Wireless charging followed the S6 Active during its more muscular transformation from the S6. It supports both Qi and PMA charging pads, though this remains slower than the aptly named Quick Charge method.
Verdict
Is the Samsung Galaxy S6 Active better than the best phone in our top-ranked list? Yes and no, depending on who you are and how badly you treat your gadgets. It has a number of pros and cons to consider before taking the plunge on this waterproof phone.
We liked
This is the best water-resistant phone you can buy. It's dustproof and shockproof to top it off, perfect for sandy beaches and normally fatal three-foot pocket drops.
Almost everything from the S6 made it over, too: the crisp, 5.1-inch QHD display, top-of-the-line internal specs and one of the best cameras on a phone. A longer battery life actually makes this a superior pick for some people.
We disliked
That's not to say the S6 Active is better. In fact, one look at this thicker casing and it's fairly obvious that the camo pattern doesn't blend into real-world environments. Ironic.
Final verdict
It seems like we waited forever for Samsung to ditch plastic in its flagship phones. When it finally did, we ended up with the delicate yet potent flower that is the Samsung Galaxy S6. Suddenly, the most popular Android phone was fragile, lacked expandable storage and switched to a soldered-in battery.
The Samsung Galaxy S6 Active fixes one of those gripes: it throws "fragile" out the window. In fact, I tested this out by throwing the phone out of a second story window. Surprise! It survived the plummet to the grass below, though such extreme tests are not recommended. However, feel free to dunk this phone into the water, which gets plenty of shocked looks.