ZTE isn't just backing championship NBA teams in the US, it's also backing a high-end phone dubbed the Axon.
This Android 5.0 Lollipop handset, teased for a month with mysterious marketing campaign, is part of the Chinese manufacturer's "plan to define an affordable premium handset."
"Affordable" and "premium" are typically polar opposites in the world of smartphones, but ZTE is striving to make an inexpensive metal phablet that has a 5.5-inch display.
It costs less than many of today's Android flagships, and we got a chance to test out its specs and design before it's delivered to its unlocked customers later this month.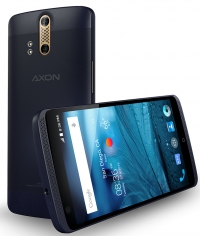 Release date
ZTE did a solid job at ensure the Axon Pro didn't leak ahead of today's announcement. That doesn't mean the phone is conceptual or far off, however.
The official Axon Pro release date is late July, while pre-orders begin today on site like Amazon, eBay and Newegg.
Don't expect this ZTE handset to show up in carrier stores like AT&T, Verizon, Sprint and T-Mobile. It's an unlocked 4G LTE phone.
Price
ZTE Axon Pro costs $449.98, which is unsurprisingly lower than most high-end flagship phones that the company is trying to live up to.
Compare that to the $600 LG G4 and Samsung Galaxy S6, or the even pricier $650 iPhone 6 when they're bought unlocked, and it seems like a good deal.
ZTE Axon Pro's price is sandwiched in between these high-end rivals that are often deceivingly and low-end unlocked plastic handsets like the Alcatel OneTouch Idol 3, Asus Zenfone 2 and OnePlus One.
Specs and performance
The ZTE Axon specs seems to back up the company's intentions of delivering a premium device at an affordable price, though I'll wait for proper benchmarking in a final review.
It boast a 5.5-inch LCD display with a quad HD resolution of 2560 x1440 and 534 pixels per inch. That's the same size and resolution as the LG G4, though the LCD tech behind it is slightly different.
Behind the Gorilla Glass 3-protected display is a Qualcomm Snapdragon 810 octa-core processor clocked at 2.0 GHz Octa-Core. That's the same chip that's on the LG G Flex 2 and HTC One M9.
Axon's performance is unlikely to be hindered by its memory thanks to a high ceiling 4 GB RAM. It also has 32GB of RAM, but no micro SD card slot.
Design
This isn't the world's thinnest smartphone, with the official ZTE Axon dimensions at 6.06″ x 2.9″ x 0.37″ (154 x 75 x 9.3mm).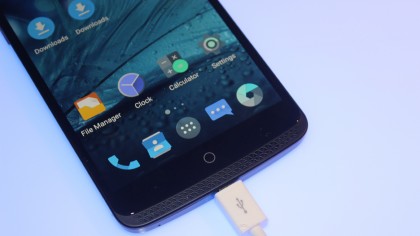 It feels solid in the hand with a weight of 6.10 oz (175 g). Some people prefer a weighter phone (read: HTC owners), and that's exactly what you get thanks to the aluminum design.
The phone, with a non-removable back, comes in three colors: Chromium Silver, Ion Gold and Phthalo Blue. Even the blue has a bit of gold on the buttons and around the camera.
Camera
All phone manufacturers should focus on developing the best camera within their budget, and that's something the ZTE Axon promises.
It features a dual lens 13-megapixel camera in back of the phone, sort of like the HTC One M8. It lets you quick auto focus and the ability to refocus later on. Shooting 4K video is also possible.
The front-facing "selfie" camera is 2 megapixels and shoots 1080p video.
AT&T, T-Mobile compatible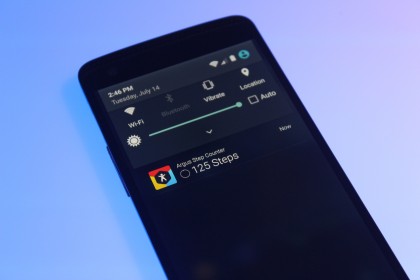 It's a GSM smartphone with 4G LTE bands, isn't compatible with Verizon and Sprint's CDMA networks. Luckily, one of T-Mobile's latest deals will pat your early termination fee from another carrier if you switch.
Bonus: if you order the phone right now, ZTE is throwing in JBL E13 headphones for free.