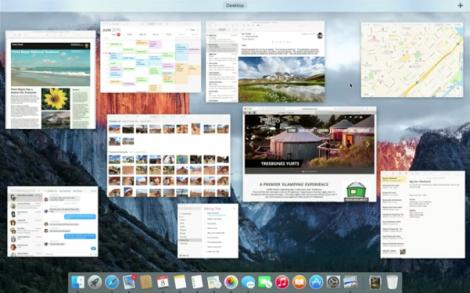 Introduction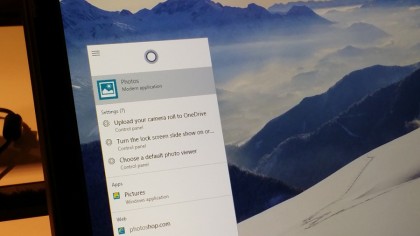 Apple showed off its latest computer operating system, OS X 10.11 "El Capitan," at WWDC and as predicted it was an iterative upgrade, based around improving the core features of OS X and providing a better experience to users. Just like iOS 9, El Capitan takes the essentials of OS X – Safari, desktop management, Spotlight – and makes them better, tweaking the interface or reworking it slightly.
Microsoft's Windows 10 is coming at the end of next month and brings with it a whole new set of features, many of them iterations on Windows 8.1. Both new operating systems will be available for free to those who have already got OS X 10.10 or Windows 8 (both have support that extends even further back from this) and the general theme of improvement runs through both.
In this article, we are going to gauge how El Capitan's new features stack up against Windows 10.
Pin tabs in Safari
Apple's WWDC keynote spent a fair amount of time talking about improvements to Safari. While many users have switched over to Chrome, the Mac client is traditionally a battery killer and the redesign that OS X 10.10 Yosemite introduced won back support.
One of the key features that Apple introduced with El Capitan is the ability to "pin" tabs, making for quick and easy access. The bookmark system of the current incarnation of Safari (version 8) is a little lacklustre and so it's good to see Apple is thinking this through.
Windows 10 introduces a much needed change, ousting Internet Explorer and replacing it with Microsoft Edge, a new and fresh browser that attempts to shake off the reputation of IE. We know relatively little about Edge as it is still in the development stage but it doesn't seem to have any way to pin a tab.
Apple is a development cycle ahead of Microsoft in terms of releasing a new browser and so it wouldn't be unreasonable to see pinned tabs being "borrowed" by Redmond and implemented in a later version of the software.
Split screen desktop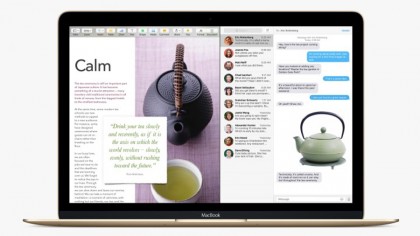 One of the main updates to OS X comes in the form of windows management, an area that Microsoft has traditionally been strong in. Many of those watching the show noted the similarity between Windows' "snap" window mode and Apple's new Split View. Dragging a window to one side of the screen can split space down the middle in El Capitan, showing two applications side by side.
With every update there is a back and forth between Windows fans and Apple fans about who has implemented the others' features – Microsoft introduced a new multi-desktop mode recently, reminiscent of Apple's Mission Control – and it's pleasant to see that each company respects the other enough to borrow ideas, especially as the net gain is for the user.
Apple also unveiled a cleaner Mission Control which makes it easier to manage windows and apps, especially with multiple applications open at once.
Better Notes app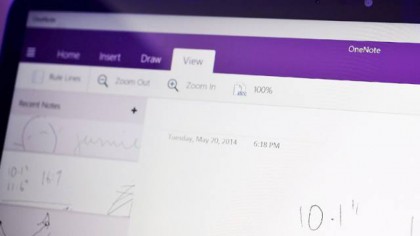 Note taking is one of Microsoft's fortes, especially with the announcement of the Surface and its pen accessory. OneNote has taken a far bigger role in the makeup of Windows, becoming almost a "mini Word" in terms of its abilities. Meanwhile, Evernote has attracted millions of users across multiple platforms by offering well designed, easy to use apps and services for free, with more available if you pay a subscription.
Apple has evidently seen this and has chosen to beef up its note taking offerings, offering a revamp of Notes in El Capitan. Notes can now contain images, videos, links, checklists and so on, and can sync across all Apple devices seamlessly (or so the theory goes) via iCloud.
Unlike OneNote and Evernote, Notes is still very much aimed at a consumer audience who don't want to write a book on the service (as Nicolas Carlson of Business Insider did with Evernote). The new checklists feature will be incredibly useful, if not damning for smaller apps, such as Clear.
Metal for Mac
Gaming has never been the strong suit of OS X, despite good hardware on many of the higher-end Macs. iOS, however, has strong roots in mobile gaming and Apple is looking to export some of that gold dust to the Mac via Metal, allowing far faster GPU rendering for developers making for better games.
Windows 10 is also set to be a hit with gamers as it incorporates many aspects of Windows 7 (specifically the desktop mode) into the operating system, endearing it to game players in a way that Windows 8 did not. Many of the games on Windows are now becoming available via the Windows Store just as a large quantity of Mac games are on the Mac App Store but it's clear that in gaming, Windows will always have the lead.
Better Spotlight searches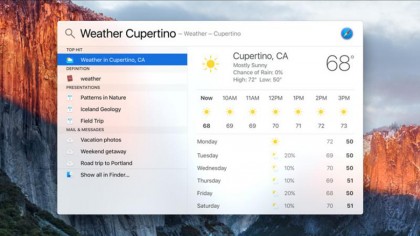 Searching for files on a computer can be a frustrating experience, especially if you know the file is out there somewhere. Apple is aiming to take away that frustration by adding a more "natural" element to searches, allowing queries like "documents I wrote last month about Apple". Searches for stocks, sports scores and the weather are all supported, too, right from within Spotlight (which can now be resized and moved around the screen).
Search in Windows 10 integrates Cortana, Microsoft's virtual assistant that is a mixture of Siri and Google Now. While Siri is not available on Mac, Cortana is as yet untested on a PC and only offers as much information as you can get out of Spotlight. Talking to a PC when there is a keyboard right in front of you may also strike some users as odd, especially for hard-to-understand names of files and so on, but the option is present.
Apple's approach is far more traditional but that is because no Mac comes with a touchscreen, an area where Cortana may shine just as virtual assistants do on a phone.
Better Maps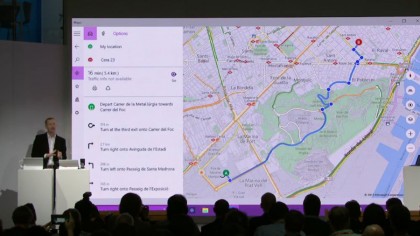 It is still unknown how many people actually use the built-in Maps app on a Mac (Apple says Maps get 5 billion requests per week but didn't break it down to iOS and OS X) but the company is still innovating, introducing directions that include transfers and public transport information.
Microsoft's offering includes various new features in Windows 10, partly because the software is also available on phones. Powered by Bing, there is a new Street View-style feature, a 3D mode and more available for free on Windows 10.
Both clients are also available on their mobile counterparts and the relevance of this on desktop – especially for services such as transit directions – is questionable, but it's nice to see that both companies are focusing on it.
Big cursor
This is one feature that is largely specific to OS X and could, if implemented tastefully, be very useful on a day-to-day basis. The feature stems from the question: "Have you ever lost your cursor?" If the answer is yes, OS X 10.11 has you covered – if you move your mouse quickly, it increases dramatically in size for a few moments alerting you to its location.
Of course, Windows 10 is also designed for touchscreen so this shouldn't be a problem but it's nice to see Apple has thought through the everyday usage of its machines and software.