This is it, chaps: the biggest day(s) of the year for Microsoft and its fans. Windows 10 is set to launch in just a few hours. We expect to hear announcements from not only Redmond campus, but also from the firm's countless partners, as the new operating system rolls out through Microsoft's free upgrade program.
We expect to receive announcements regarding the new desktop, laptop and tablet hardware that will be prepared to run Windows 10 out of the box. Plus, Microsoft is holding Windows 10 fan events all over the world at its flagship retail stores to ring in the new software right, and we'll be there.
Until then, and before the updates start rolling in, we have some key articles that you should give a good read to get yourself both informed and hyped for the future of Windows.
Our hub on all things Windows 10 is a good place to start. And if you're looking for something with a little more insight into how the whole thing works – and how well it works – be sure to read our ongoing Windows 10 review.
Participate in our Windows 10 Q&A and you could win a Seagate 8TB external hard disk drive.
Once you're done with those, come on back – there's sure to be some juicy Windows 10 news by then. Note that the updates are done in reverse chronology.
6:00 EST: Windows 10 is now live in Amsterdam, Barcelona, Brussels, Geneva, Madrid, Milan, Rome, Vienna, and Zurich.
5:30PM EST: Twitter's Windows 10 app is now live in the Windows Store.
5:08PM EST: Here is our first look Windows 10 video:
YouTube : https://www.youtube.com/watch?v=qQmlJRrhSQk&feature=youtu.be
4:47PM EST: For our comprehensive review of Windows 10, please click here. Spoiler alert: We loved it!
4:07PM EST: We're starting to see previews for apps specifically designed for Windows 10 appearing in the Windows Store. A new Twitter app, which features integrated video, a refresh button that's available anywhere on the screen, and a right-aligned tweeting window are among the new updates to the app.
3:30PM EST: If you need a Windows 10 device, but you don't want to break the bank, Acer just unveiled its new lineup of laptops running on the new operating system.
2:37PM EST: In case you missed it, here's Microsoft's entirely superfluous Windows 10 music video in all its glory:
YouTube : https://www.youtube.com/watch?t=33&v=HNwnz0IIsJE
1:09PM EST HP isn't the only manufacturer offering free overnight delivery on Windows 10 laptops. Dell is also getting into the mix with a wide variety of Inspiron laptops available if you order by 3PM PST.
12:49PM EST If you're dying to get your hands on a Windows 10 PC, HP has got you covered. Anyone who orders one of the select Windows 10 devices before 5PM Pacific Standard Time will receive their device tomorrow, with no delivery charge added.
12:19PM EST Some lucky PC owners have already started to get Windows 10 ahead of its official release in less than 24 hours time. If you're one of the chosen ones, a new folder will appear on your operating system partition ($windows. bt) and you can start to get to grips with Microsoft's revolutionary new OS as soon as it launches.
17:10 London Interesting titbit. Dell and Microsoft engineers began work on the key features of Windows 10 in 2013 to help Dell design new PC solutions for customers. The company is seemingly doing its best to make sure that its customers embrace the Windows 10 transition smoothly. It is publishing a series of Web videos that cover topics including how to upgrade to Windows 10, key features, basic functions of the new OS, and how to use the OS on virtual desktops. Additional videos will be influenced by customer conversations and inquiries received across support.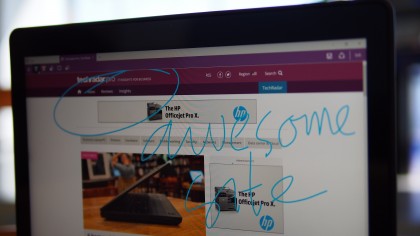 17:00 Some quick reading from us before the US team takes over. Our latest Windows 10 survey is out and the majority of you want Microsoft to come up with a simpler, cleaner upgrade process to entice them to move platform. We also just published a handy guide on how to install Windows 10 on your Mac (obviously not as your main OS) and 20 common problems you might encounter with Windows 10.
16:20 So Microsoft now has a launch website. It contains a list of 10 reasons why you should buy Windows 10. Check the 10th reason. Me think the marketing team at Microsoft ran out of ideas.
15:30 Don't forget that reserving your free Windows 10 upgrade is a sine qua non condition if you want to reserve it when it launches. Look out for the relevant icon in your tray bar. More details from Microsoft's Windows 10 upgrade.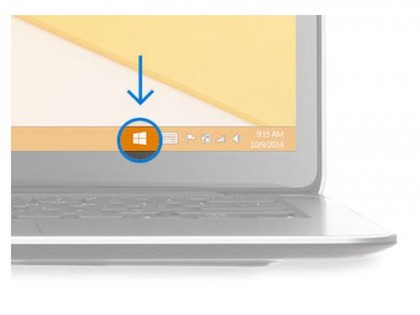 13:45 Windows 10 comes with a lot of new and improved features. We counted 20 of them. However, should you plan to upgrade to Windows 10, you will lose a few as well.
11:50 Lenovo confirmed that it has begun shipping "a wide slection of products" preloaded with Windows 10, which means you will be able to purchase them at launch. In addition, the Chinese company worked with Microsoft to make the upgrade process simpler for people with Qualified Lenovo PC running Windows 7 SP1 or Windows 8.1. Windows 10 users will have access to exclusive Lenovo apps including Lenovo Companion 3.0, Lenovo Settings, Lenovo REACHit and Cortana natural language and contextual search tool.
10:30 IT Pro community website, Spiceworks, has seen penetration rates among its six-million-strong professional user base reach 3% (as of June 30th) up from 1.5% in April this year. Spiceworks' recent Windows 10 report found that 73% of IT pros across North America and Europe plan to upgrade to Windows 10 within the first two years, which bodes well for Microsoft.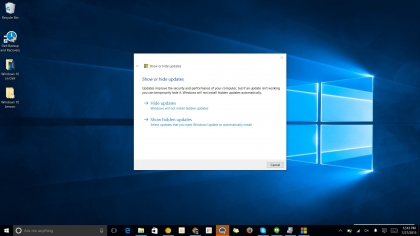 10:20 Check out all the recent surveys we've carried out ahead of the launch of Windows 10.
And there's still time to vote in our currently running survey:
Do you plan to buy a new computer (laptop, desktop, tablet) to run Windows 10?0900 Morning everyone. It's nearly 2100 on Chatham Island on the other side of the world, near New Zealand as they're just about to reach the 29th. The estimated two million eligible PCs in New Zealand are likely to be the first one to receive Windows 10 for free. Ahead of everyone else.