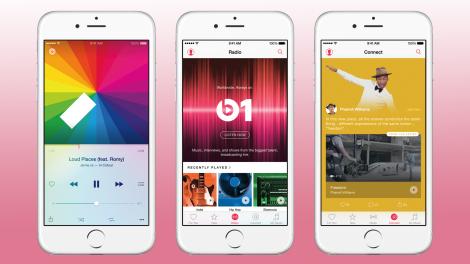 5 issues we want Apple Music to fix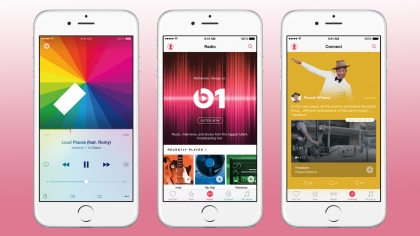 Apple Music kicked off with a bang today, with its iOS 8.4 update delivering an all-encompassing music service that doesn't just stream music – it's also an internet radio service (like Pandora), an Instagram-style social network for artists and fans and a replacement for your old Music app.
It's safe to say that Apple is attempting something huge with Apple Music, weaving all of its streaming content and social stuff into your existing music libraries and playlists.
For the most part, Apple Music pulls it off, but there are a few quirks and issues we'd definitely like to see addressed before decide on whether we're going to stick with it past the 3 month trial period.
Limited cellular data options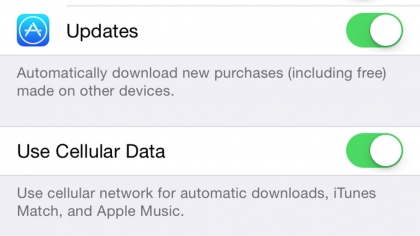 If you want to listen to Apple Music outside of your Wi-Fi network, you'll have to switch on the Use Cellular Data option in your iOS settings. That's fair enough, but for some reason, cellular data for Apple Music doesn't have its own tab.
If you want this functionality, you will also be opened up to automatic downloads for app updates and other things you probably don't want to waste your precious data on. You can opt to turn automatic updates off, but then you'll have to go back to manually updating all of your apps. It's a weird 'one step forward, one step back' scenario that seems like it should be entirely avoidable.
Album art replaced with random junk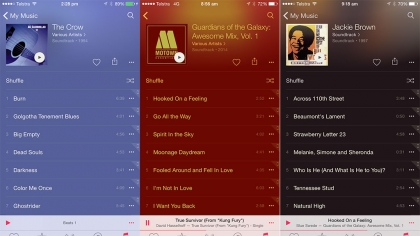 We're not sure why, but many of the albums in our existing library, which we've been ripping from CD since the early days of the MP3, have had their album art replaced by random junk that Apple Music has downloaded from the internet.
Many of us have spent extensive time over the years carefully selecting the highest quality images or best variants of album covers for our libraries, so having to find these images and apply them again is disappointing to say the least.
Lacks higher quality streaming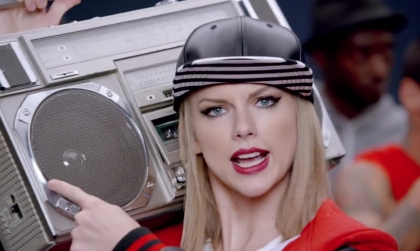 Surprisingly, Apple Music streams at a bitrate of 256 kbps, which is lower than most of its competitors. Spotify, Rdio, MOG and even Beats Music, which Apple Music's streaming foundation is built on, all stream at 320 kbps (Beats Music still streams at this quality on Android and Windows Phone devices, rubbing even more salt on our wounds).
And then there's Tidal, which manages to stream its music at the lossless FLAC bitrate of 1411 kbps. So what gives, Apple? Why is the biggest and baddest new streaming service on the block peddling inferior audio quality?
Not the full iTunes library
It may have been naive of us to have expected that we'd be able to stream music from the entire iTunes library, but that's how the service has been pitched to us for a while now. This would have easily given Apple Music the edge over its biggest competitor, Spotify. Instead, it has roughly the same number songs as its rival (30 million, which is 13 million songs less than is actually available to purchase from iTunes).
Sure, it's got Taylor Swift's latest album, but Prince (a.k.a. The Artist Formerly Known as Prince) is completely absent from the service (which is weird, because his entire discography is available to stream on MOG). And don't even think about trying to stream The Beatles.
Too much going on
A first world problem to be sure, but the Apple Music app has got way too much stuff going on in each of its sections, leaving the app feeling cluttered and somewhat confusing.
Apple doesn't provide any kind of tutorial for the app, so expect quite a bit of trial and error as you try to figure out how to do everything. If you ask us, this much information crammed into small areas on various tabs seems to go against Steve Jobs' love of simplicity. Hopefully, Apple will continue to streamline its Music app.